I love Adjective Collages! They make such a special teacher gift (or a gift for parent volunteers)!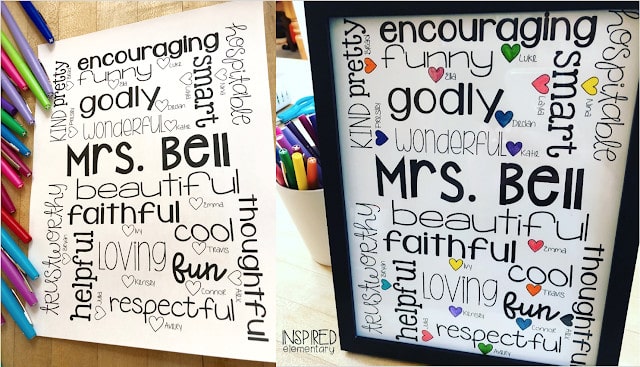 To make an Adjective Collage, I have each student choose a word to describe the teacher (or parent volunteer). Every student gives me three adjectives, that way if there is any overlap (which there always is) I have options to choose from.
Then, in Microsoft Powerpoint, I create a slide that is 8 inches x 10.5 inches. I center the teacher's name in the middle using a bold font, and then add the adjectives in all around. Near each adjective, I insert a heart and the student's name that chose that particular adjective.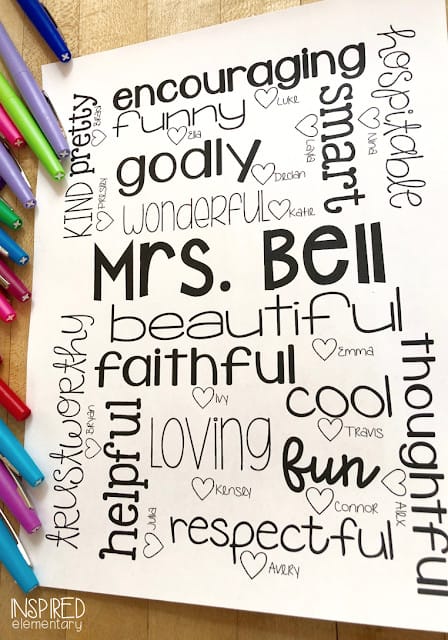 After printing the collage out, I use markers to color in each heart. Then, I trim down the edges to fit it into a standard 8×10 picture frame.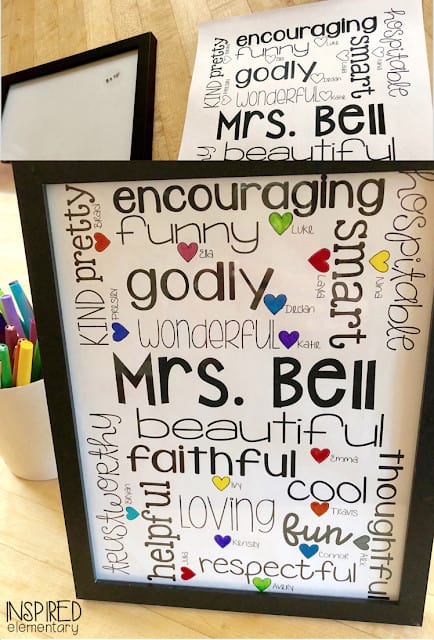 If you make an Adjective Collage, I would love to see it! You can tag me on Instagram @InspiredElementary to share.