Writer's Workshop Folders are an incredibly valuable tool, especially in the elementary classroom! These folders are a must for your writing block and I want to share with you THREE reasons why every elementary student needs a Writer's Workshop Folder.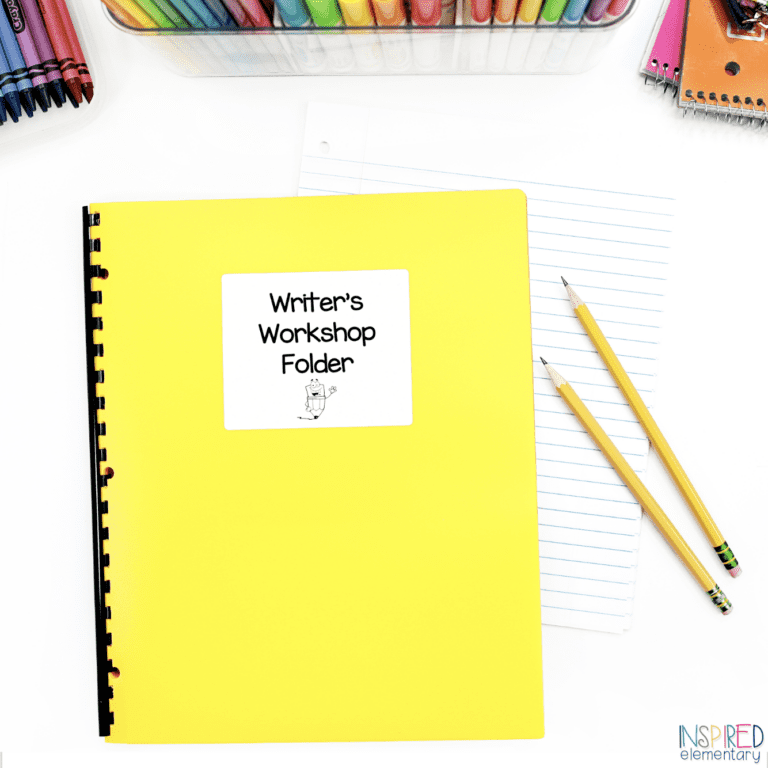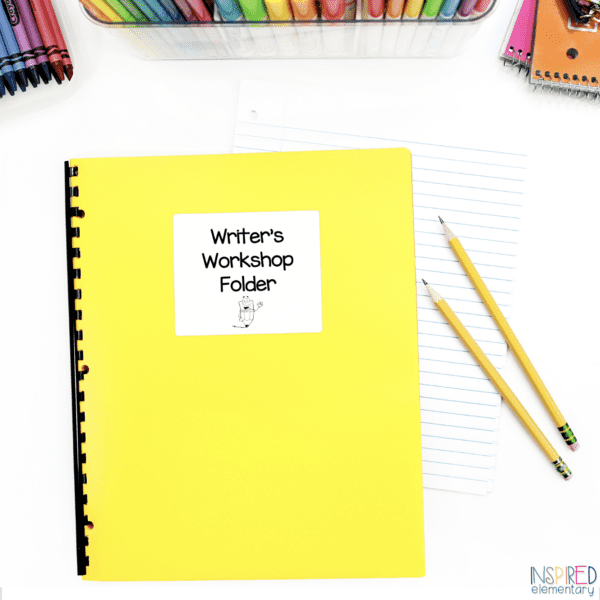 Reason #1
The obvious reason, Writer's Workshop Folders keep students' writing organized! There is a pocket for every stage of the writing process and students can easily work on multiple pieces at a time and still stay organized. This will help to keep your classroom management running more smoothly during your writing block as well.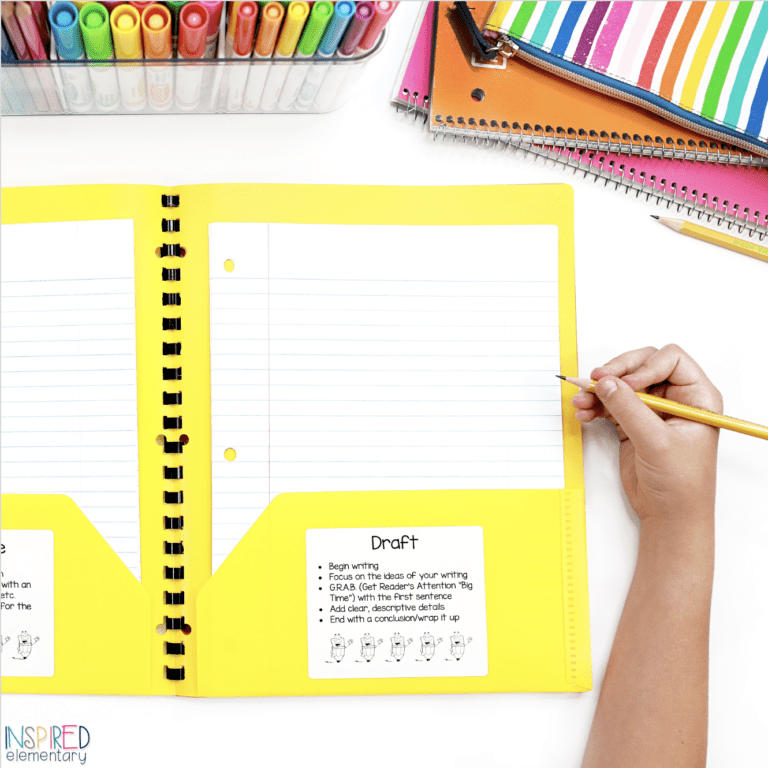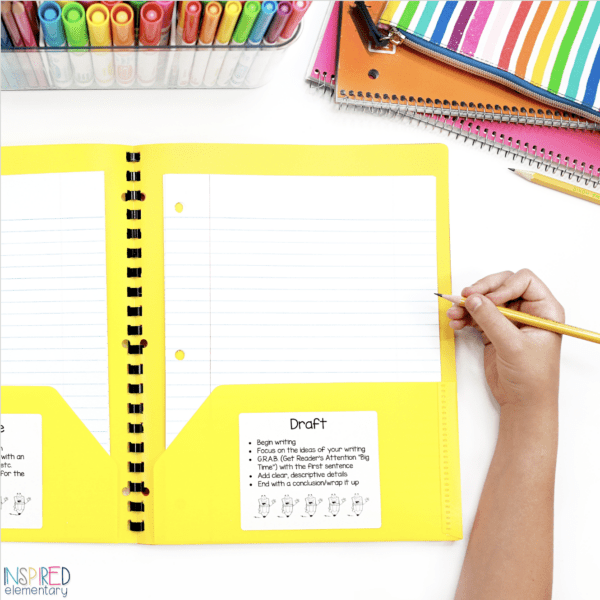 Reason #2
Students develop a stronger understanding of the writing process! Because students physically move their writing from pocket to pocket, through each stage of the writing process, they see how their writing evolves as they work on it at each stage.
In the beginning of second grade, most of my students have no clue the difference between revising and editing. However, after using these folders and the tools that stay in certain pockets, students learned the differences and more clearly understand each step of the writing process.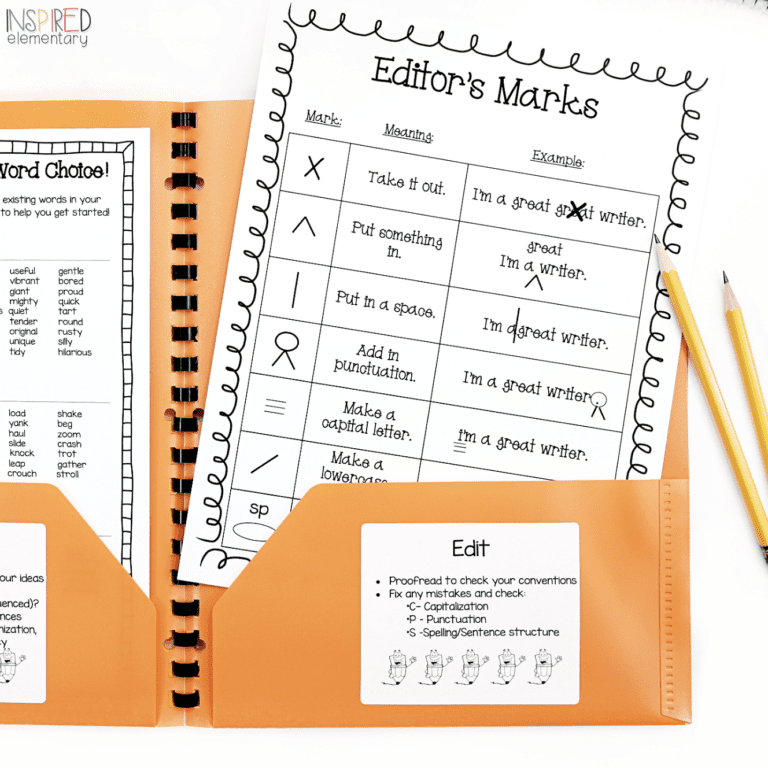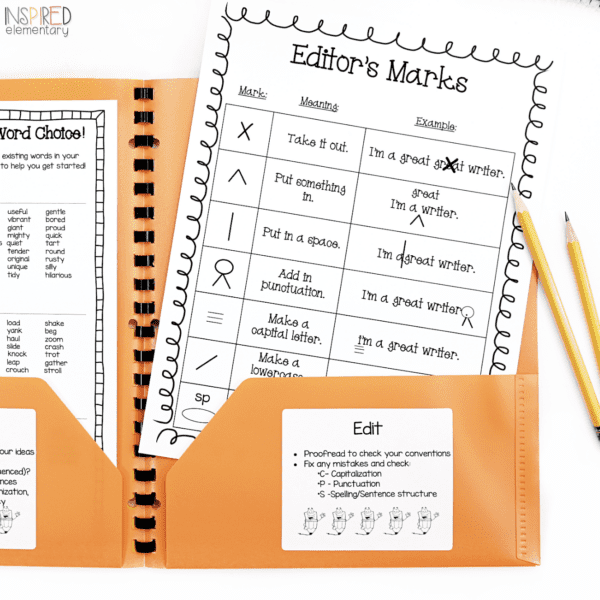 Reason #3
These writing folders help build student independence as they work through the writing process! Once students have some guided writing practice, and see how their piece of writing moves through the writing process, they can work independently at their own pace. Students will be able to have multiple writing pieces going at the same time and quickly see where they are in the writing process and what step will come next.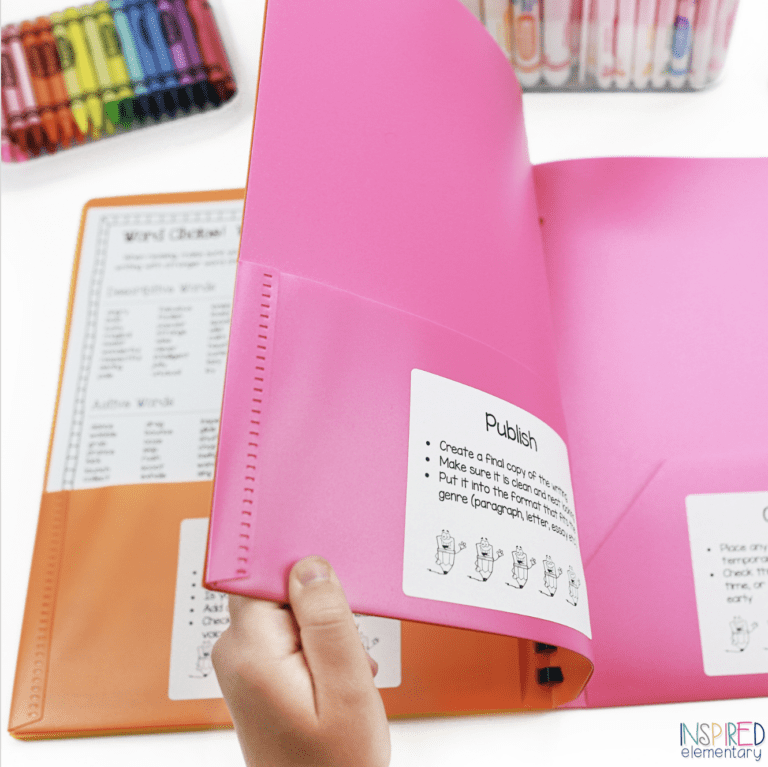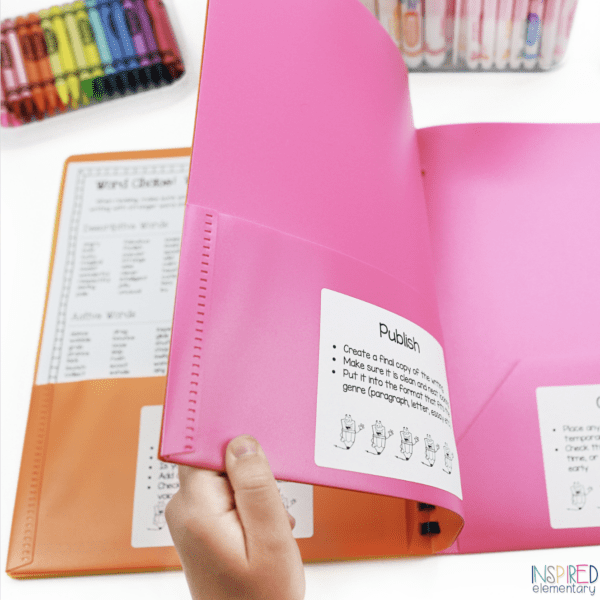 The pockets that I include in my Writer's Workshop Folders are…
Pre-Write
Draft
Revise
Edit
Publish
On Hold
You can make these Writer's Workshop Folders using three two-pocket folders, Scotch packing tape, and pre-printed labels. If you want to save time, I have put together a Writer's Workshop Folder Set, which includes all the label templates ready to print, along with step-by-step photo directions. You can see that HERE. 
Hundreds of teachers are already using and loving these Writer's Workshop Folders! Here's what a few of them had to say…
"I've always struggled keeping my students and myself organized with writing and this has been the missing puzzle piece. Things run much smoother and they have everything organized in one space. Thanks!" – C.R.
"This was the best resource for writing. Helped the students stay organized and let me know exactly what stage of writing each piece was on." – J.T.
"LOVE, LOVE, LOVE these!!! Perfect for keeping things organized while reinforcing the writing process!" – A.H.
I hope you will give Writer's Workshop Folders a try in your classroom!