These Cutesy Calendars are perfect for a student-made holiday gift, but they can also be used for a variety of other purposes, too! This printable calendar is updated yearly and includes two years at a time!
Handprint calendars make the sweetest gift for parents to receive from their student during the holiday season! I love these because they are simple and very budget-friendly. All you will need is a set of my Cutesy Calendars and some washable paint that is safe for finger (hand) painting.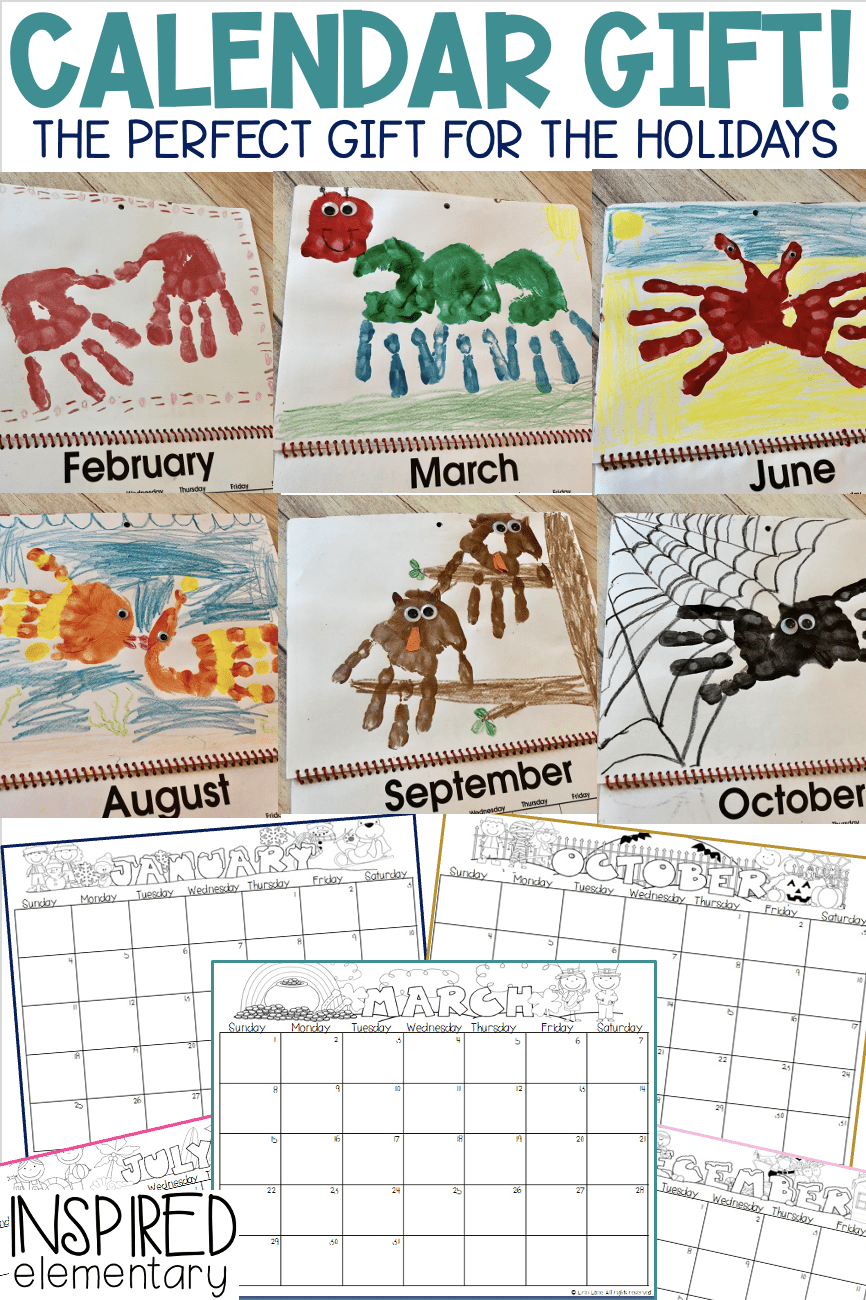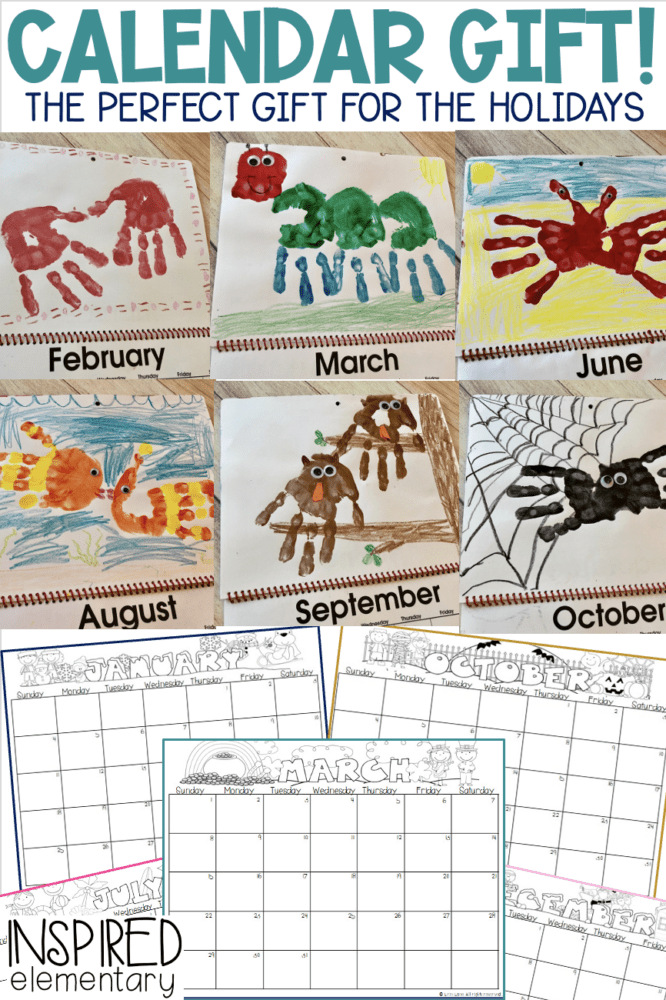 Making Calendar Gifts
First, have the students use their handprints or fingers to create artwork that goes along with each month. Here are a few examples for February, March and April: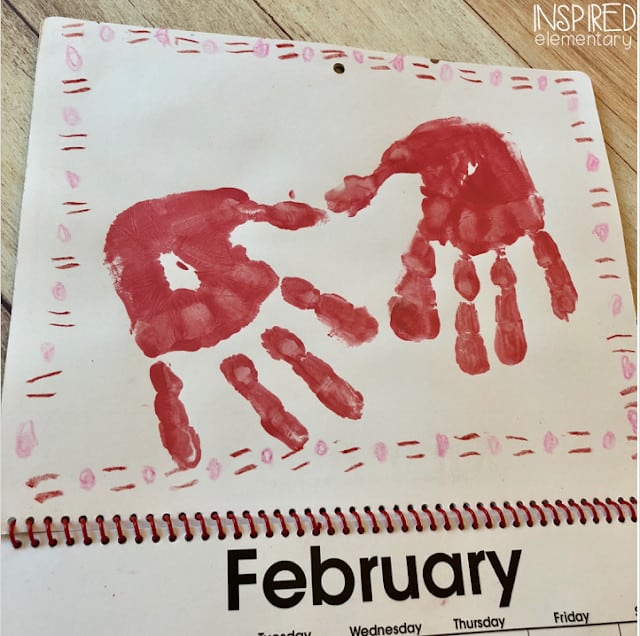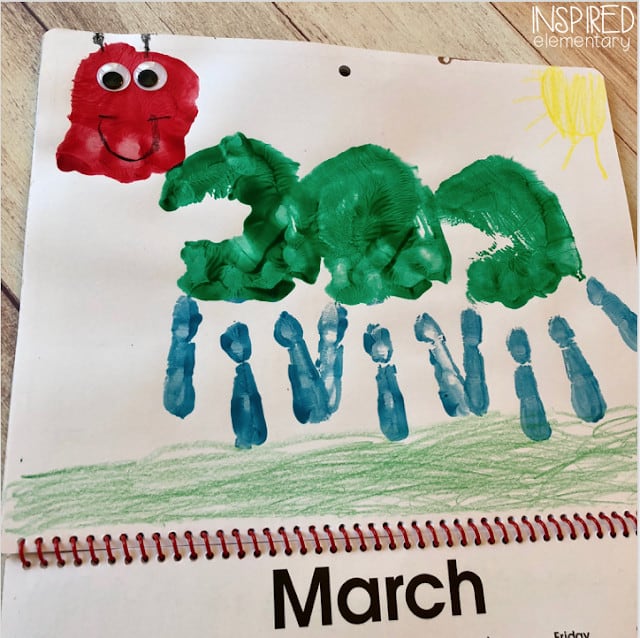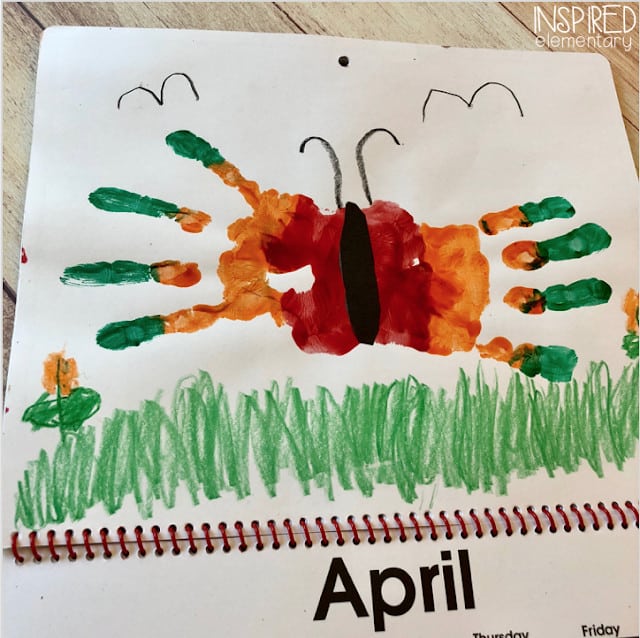 I have sample picture ideas for all 12 months included in the Cutesy Calendar set.
After all 12 months are completed, assemble the top half of the calendar (being the student artwork) to the bottom half of the calendar (being the Cutesy Calendars). If your school has a spiral binding machine that works best. If you don't want to use paint, there are tons of other ideas on Pinterest for calendar crafts or writing activities to include.
Finally, have students decorate a tag for their parents and tie it to the calendar using ribbon, yarn, or whatever else you have on hand.
You can grab your set of Cutesy Calendars and handprint ideas HERE!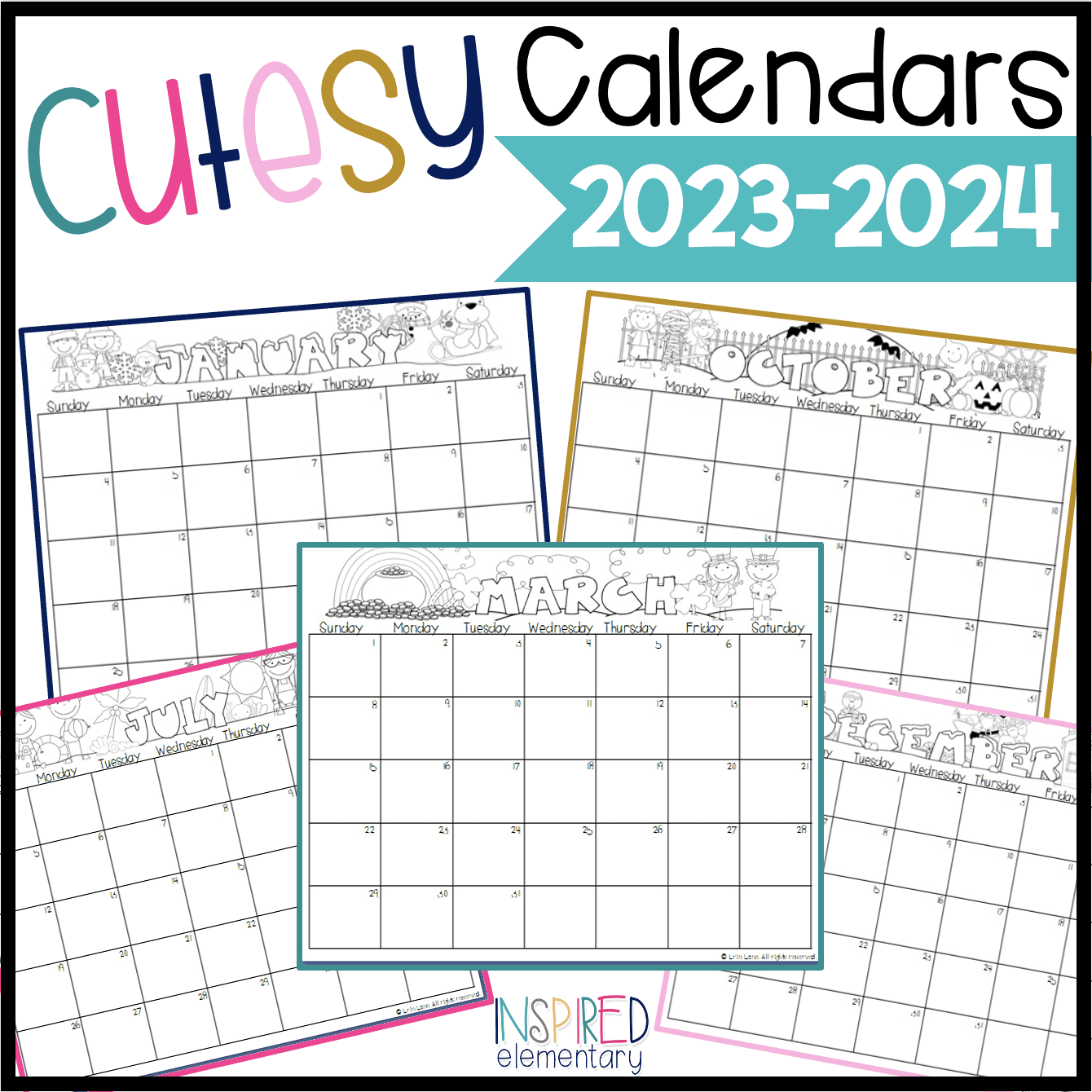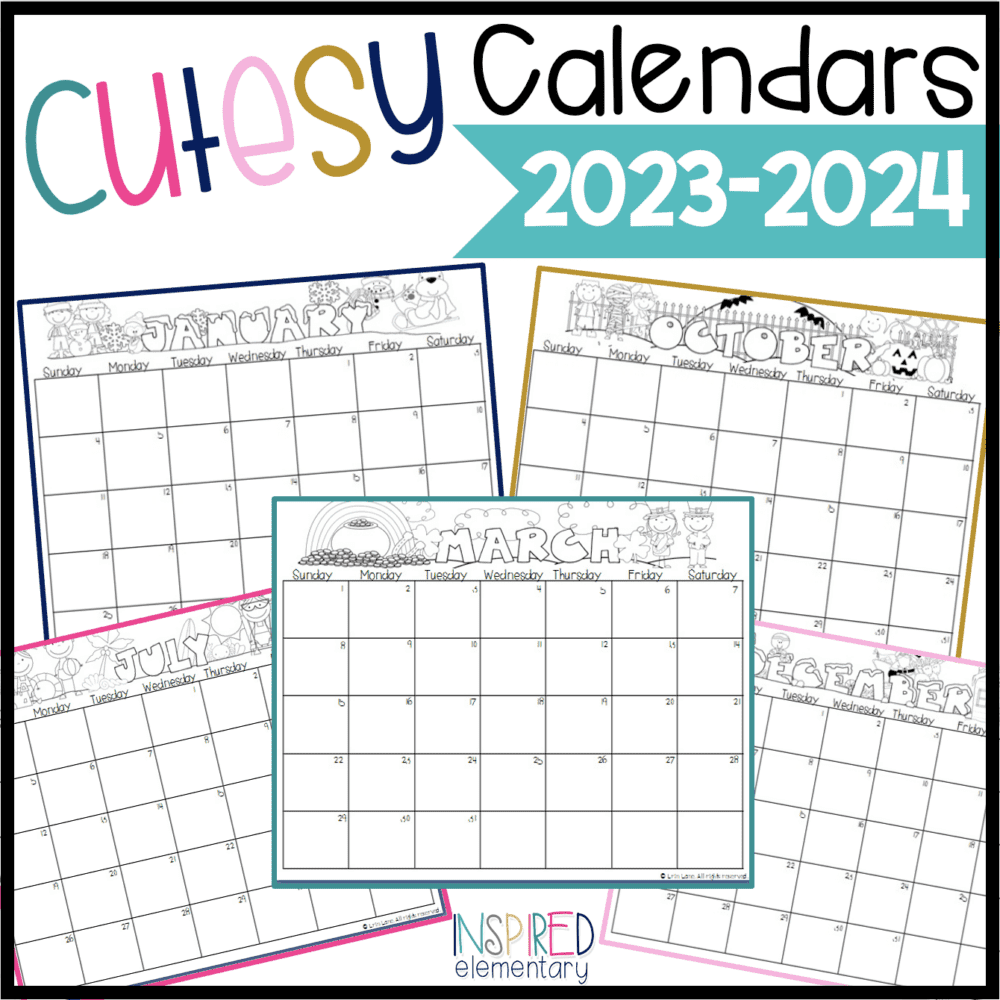 These Cutesy Calendars receive updates in July, so you can re-download the update for FREE after you purchase your initial set. I have also included a new Google Slides™ format, so you can add text boxes to pre-fill special events or dates onto your calendars.