This math game is one of our favorite ways to review money skills! Meet Big Piggie….isn't she cute?! Big Piggie (yes, we voted on the spelling of "Piggie") is one of my favorite ways to review money skills with a whole class. This game is highly engaging, and very simple!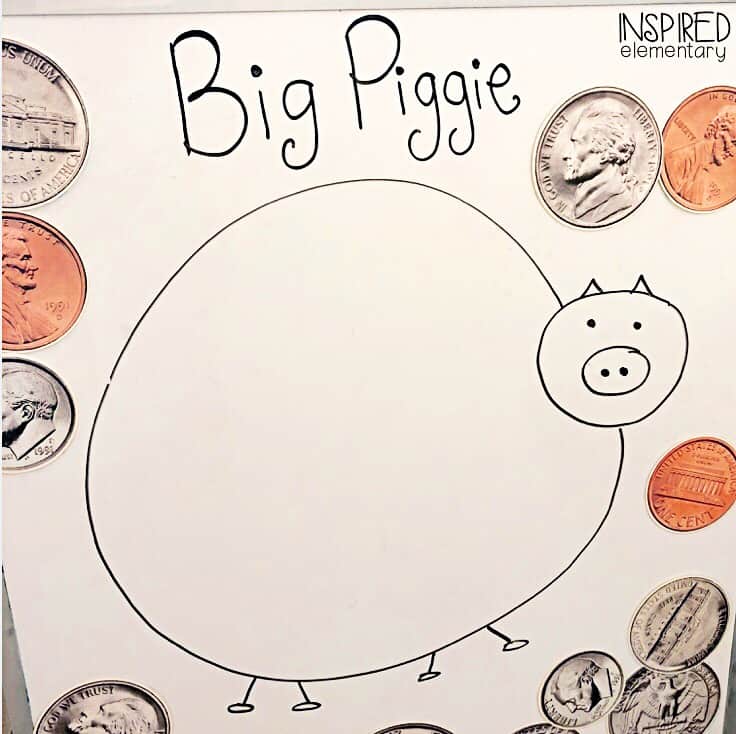 All that is needed for Big Piggie is a whiteboard, a whiteboard marker and some magnetic money (money cutouts that have magnetic tape on the back). I use coin bulletin board accents that I laminate, which are great because of their larger size.
Here's how to play:
1. First, draw a Big Piggie on the whiteboard and place the magnetic coins around her.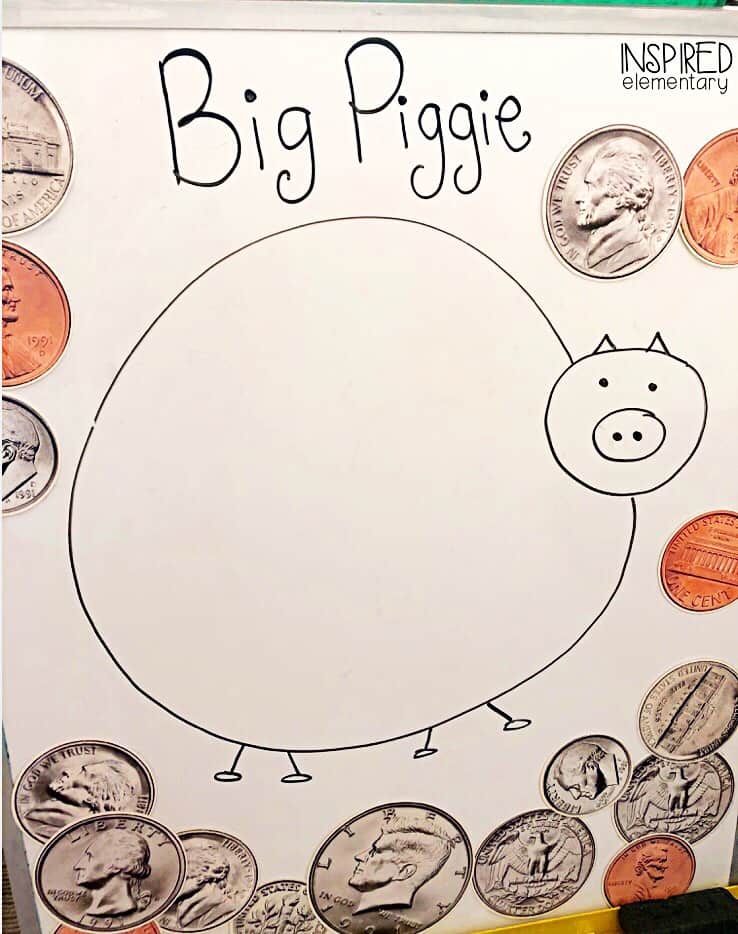 2. Next, divide the class into two teams. Place a certain amount of magnetic coins inside of Big Piggie and give Team One 10 seconds (or longer) to solve for the coin amount shown and to call it out.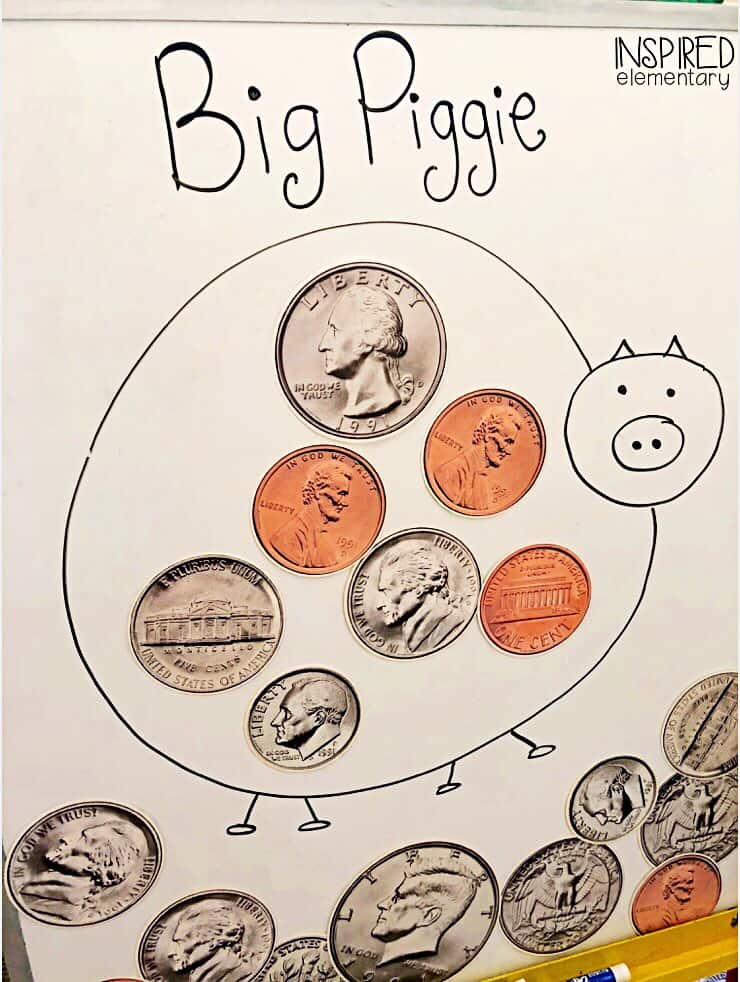 3. If Team One gets the amount correct (48 cents shown above), they get to send a person from their team up to the board to show the same coin amount (48 cents) in a different way, using different coins.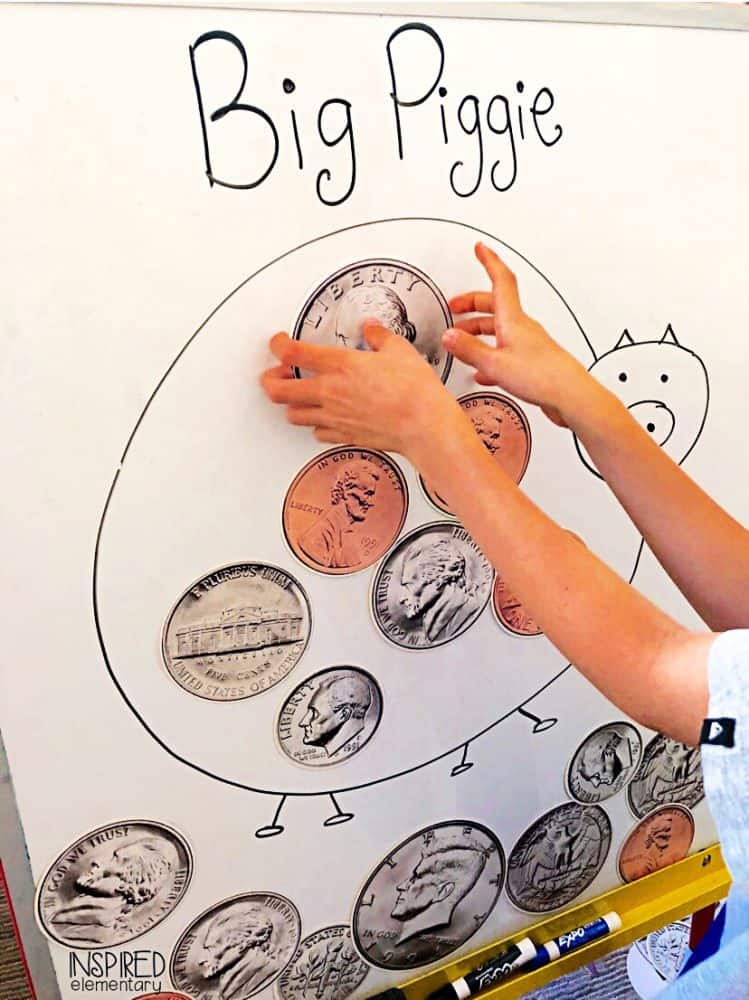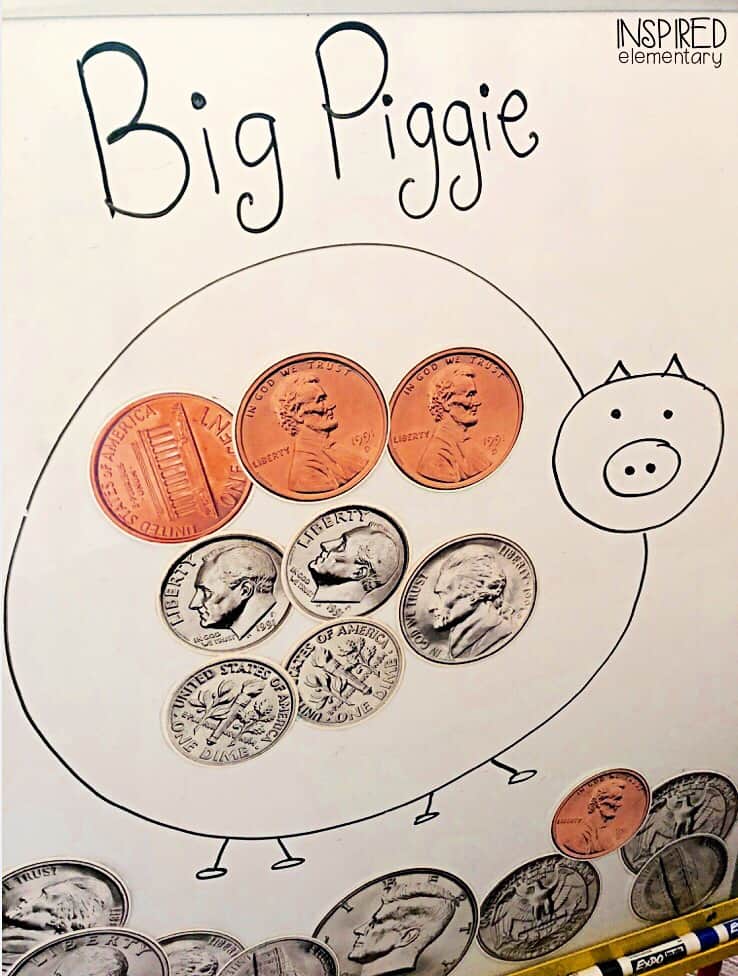 4. If they are able to show the coin amount in a different way, they get to roll a die for bonus points. Whatever number the die lands on is the amount of bonus points students will receive. For example, if students roll a six, then they get six bonus points and all bonus points are in addition to their one point for getting the original coin amount correct. So this means that each team has the opportunity to earn up to seven points per turn.
5. Then, it is Team Two's turn, played the same way above.
**If a team does not get the coin amount correct the first time, they lose their turn and the other team has the opportunity to solve the coin amount shown plus get their next turn.
After you have played this game whole class a few times, this can easily be used as a small group or partner game. I have students partner up with mini whiteboards and draw a blank Big Piggie on it. Then, they take turns drawing in coins and having their partner solve Big Piggie. They can earn bonus points by rolling a die, just like we play whole class.
We love playing games to review money. Be sure to check out my other blog post with more counting coin activities! Here are a few of our favorite money extension centers so students can practice independently:
Solve It Strips – Counting Coins Mental Math Puzzles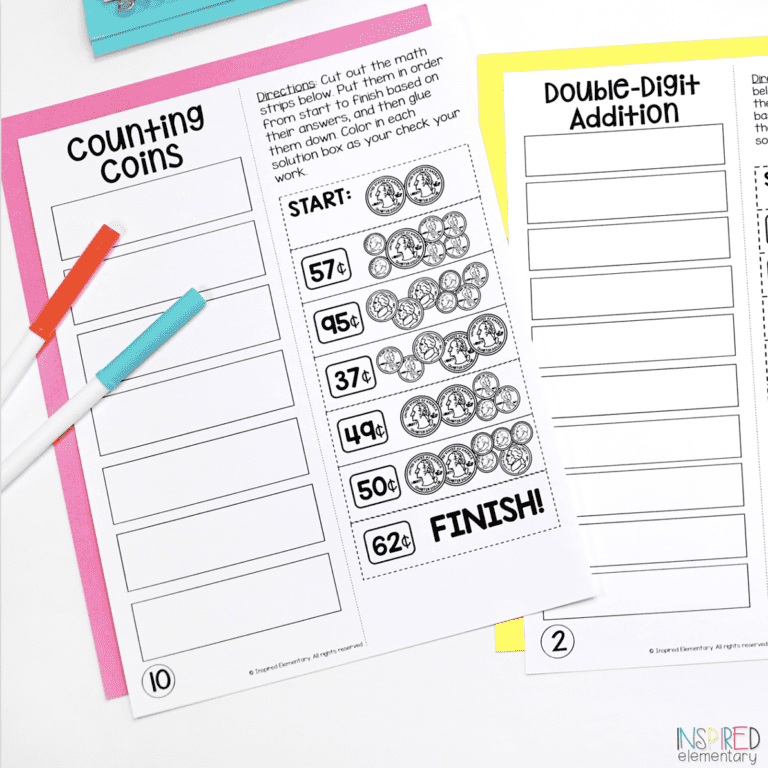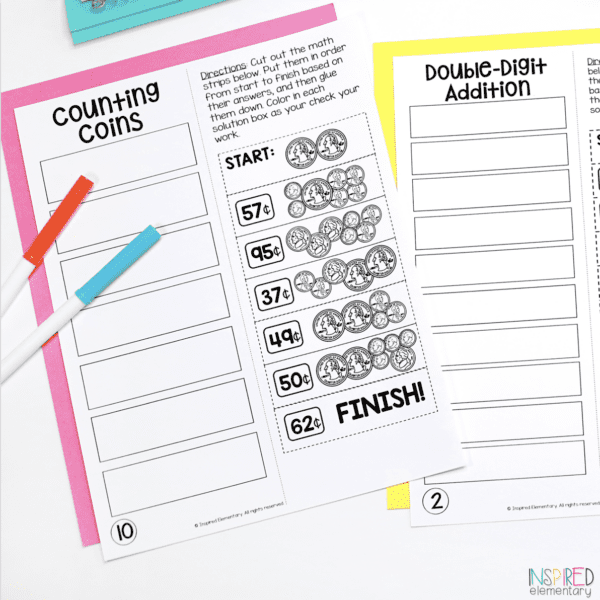 Math Tiles – Counting Coins & Making Change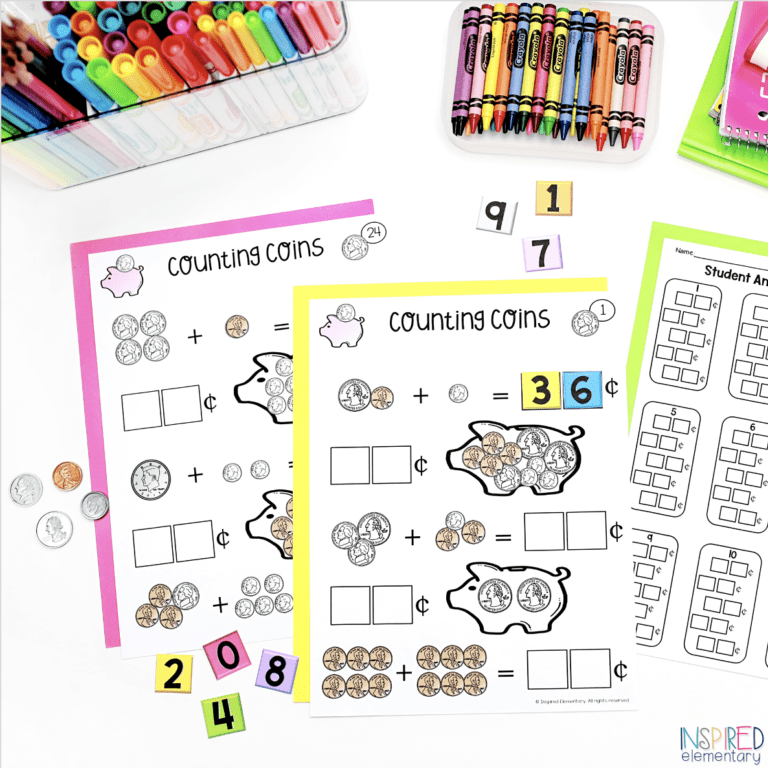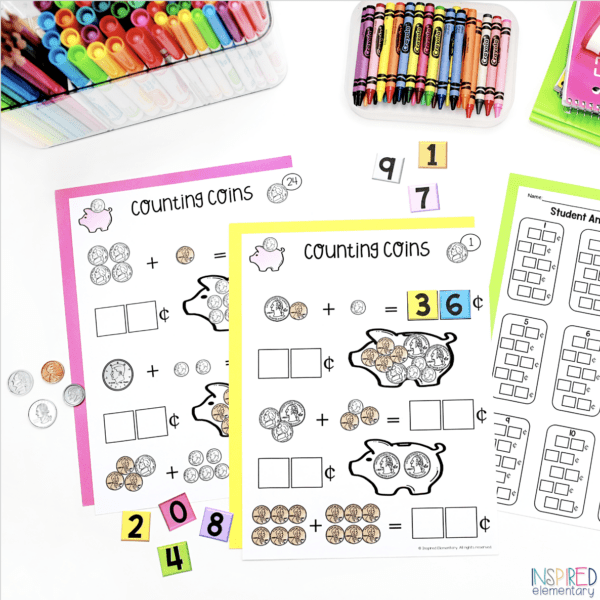 Math Tic-Tac-Toe Counting Coins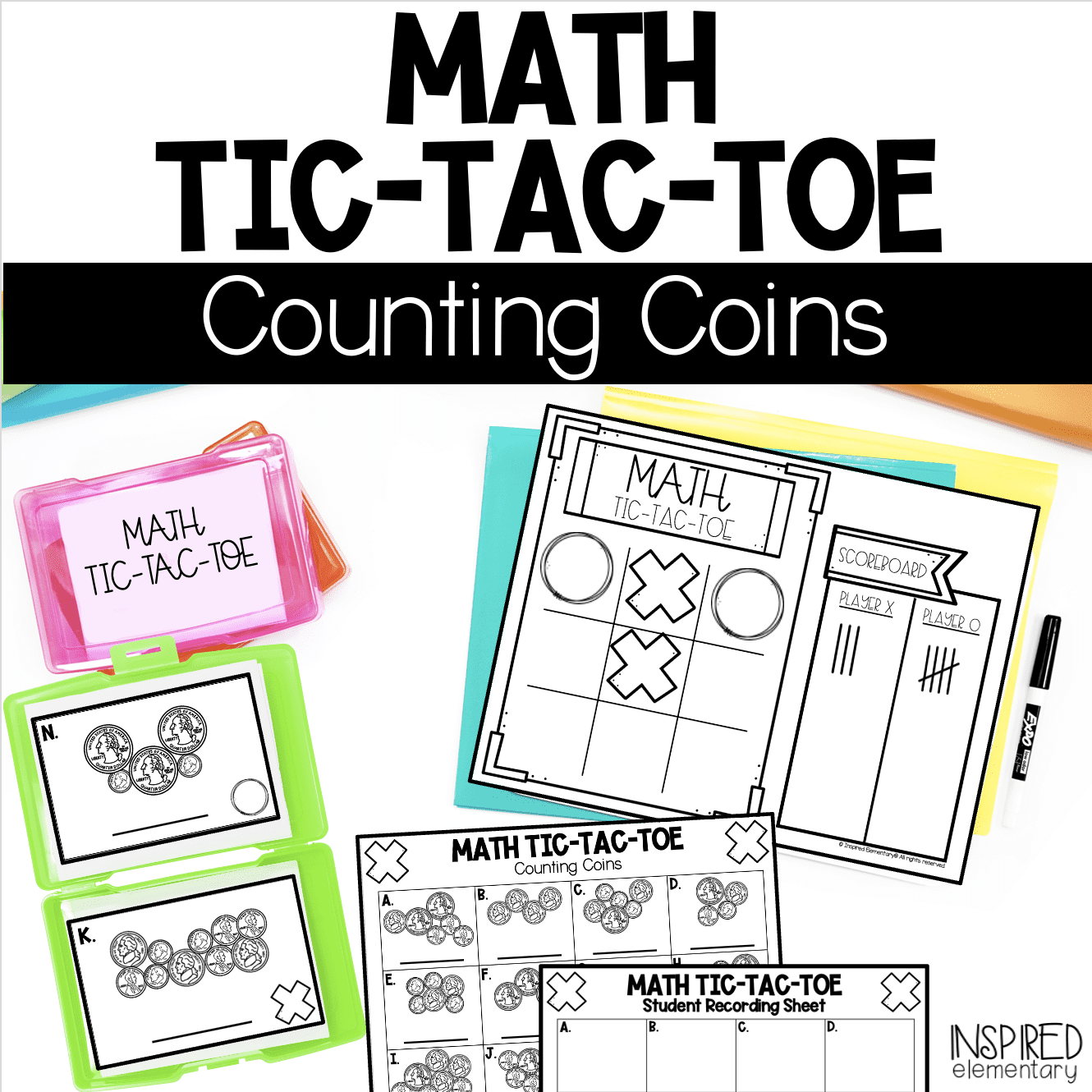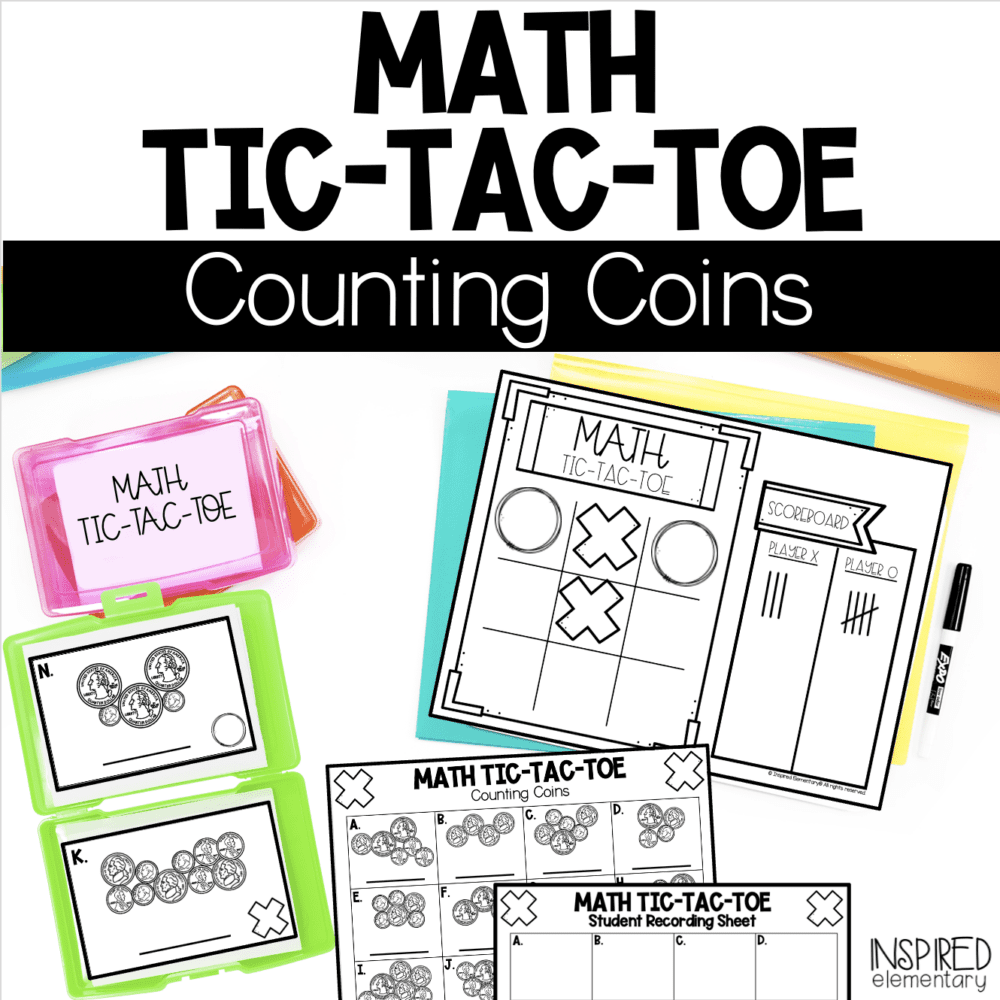 I hope you enjoy Big Piggie as much as we do!