Organizing Writer's Workshop in the elementary classroom can be simple if you have the right tools! Often, one of the hardest parts of writing workshop is helping students stay organized as they move a piece of writing through the entire writing process. That's what led me to create these awesome Writer's Workshop Folders, which not only keeps students organized, but helps them physically move a piece of writing move through the writing process.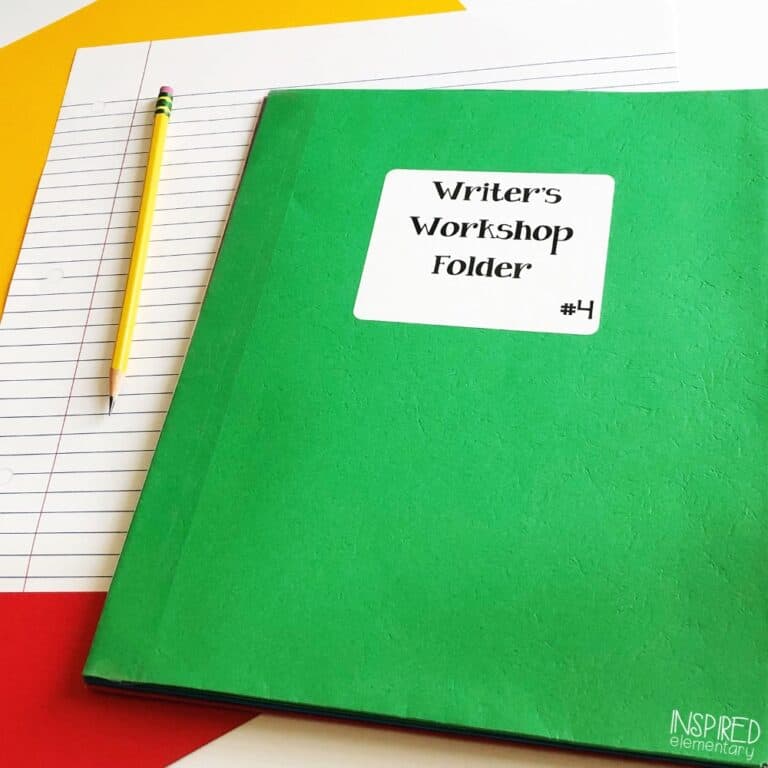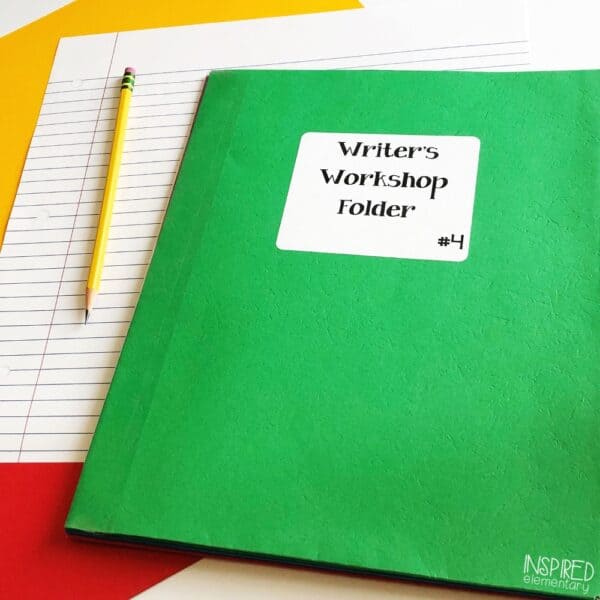 With these folders, students physically move a piece of writing through each step of the writing process! The folder is composed of six two-pocket folders, which you can usually find for ten cents or less in the summer months. Each pocket functions as a part of the writing process, with a bonus spot for extra pieces of writing.
The pockets that I include in my Writer's Workshop Folders are…
Pre-Write
Draft
Revise
Edit
Publish
On Hold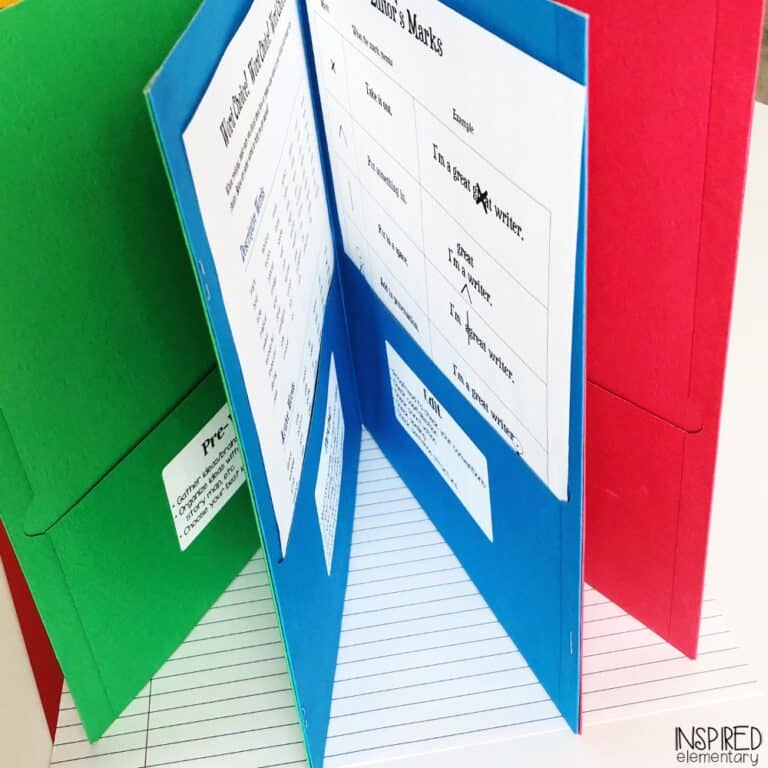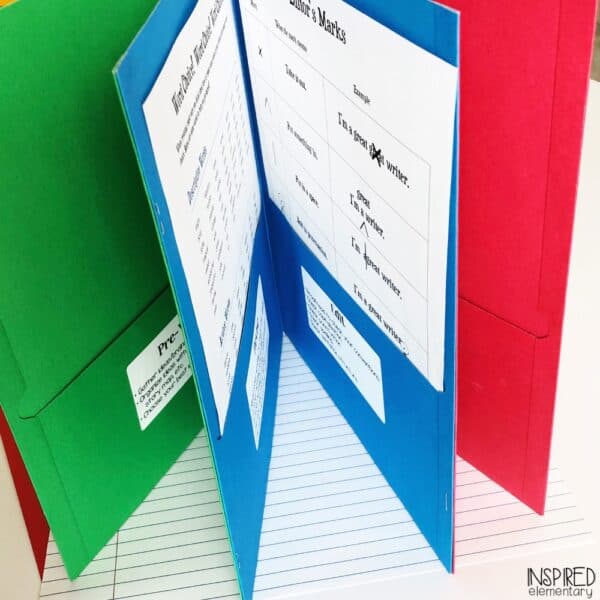 You can easily make these Writer's Workshop Folders using three two-pocket folders, Scotch packing tape, and pre-printed labels. If you want to save time, I have put together a Writer's Workshop Folder Set, which includes all the label templates ready to print, along with step-by-step photo directions. You can see that HERE.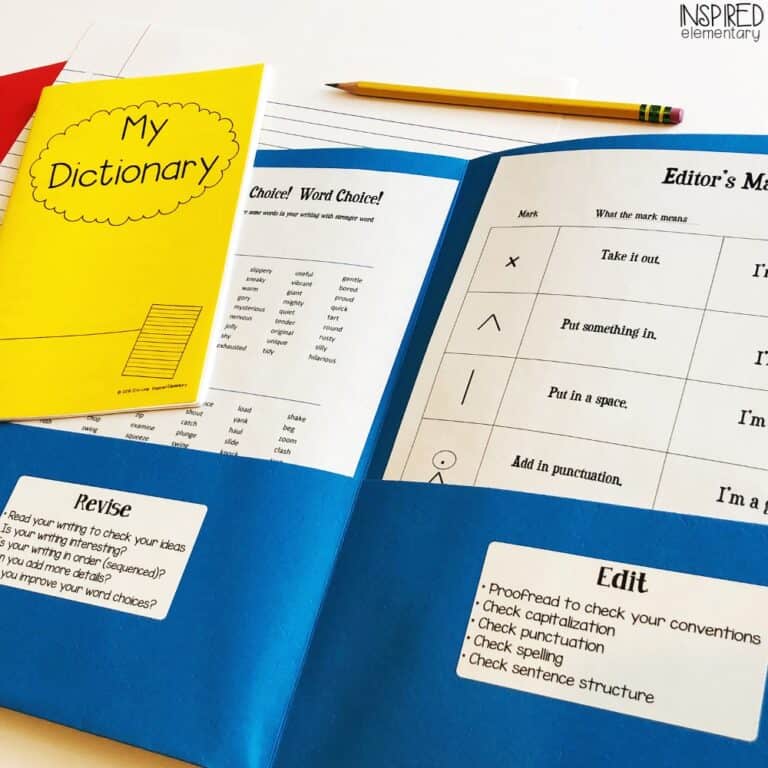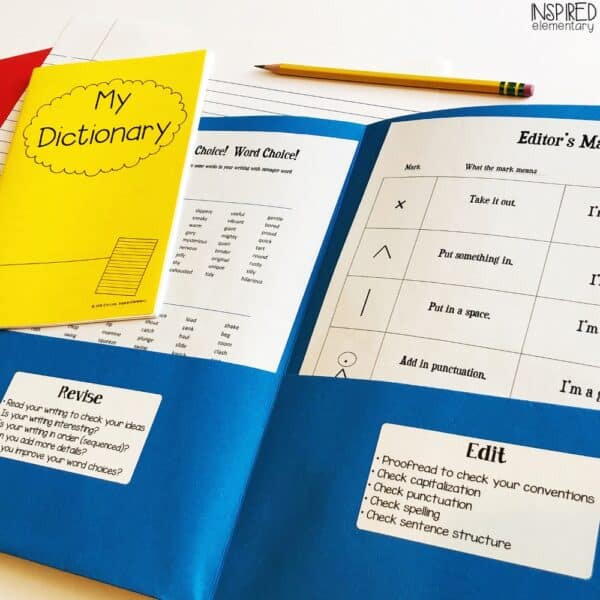 ---
Thousands of teachers are already using and loving these folders! Here's what a few of them had to say…
"I've always struggled keeping my students and myself organized with writing and this has been the missing puzzle piece. Things run much smoother and they have everything organized in one space. Thanks!" – C.R.
"This was the best resource for writing. Helped the students stay organized and let me know exactly what stage of writing each piece was on." – J.T.
"LOVE, LOVE, LOVE these!!! Perfect for keeping things organized while reinforcing the writing process!" – A.H.
---
I would love to hear from you over on Instagram if you decide to give these folders a try!
–Erin –