Teaching your students to follow directions and build their listening skills takes work! I couldn't believe this when I read it, but did you know that LISTENING makes up 45% of our daily communication?!?!?!?! That blew my mind!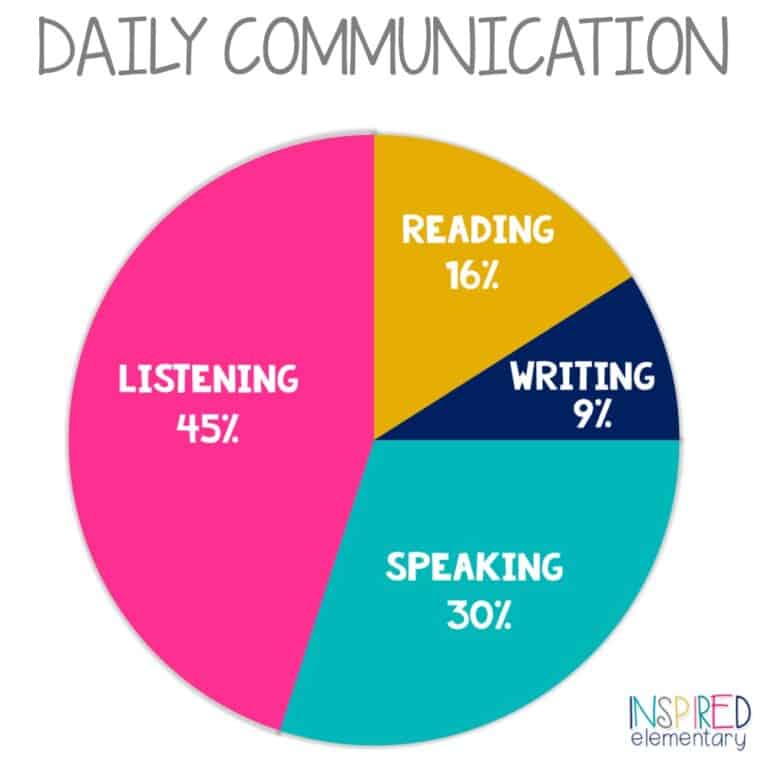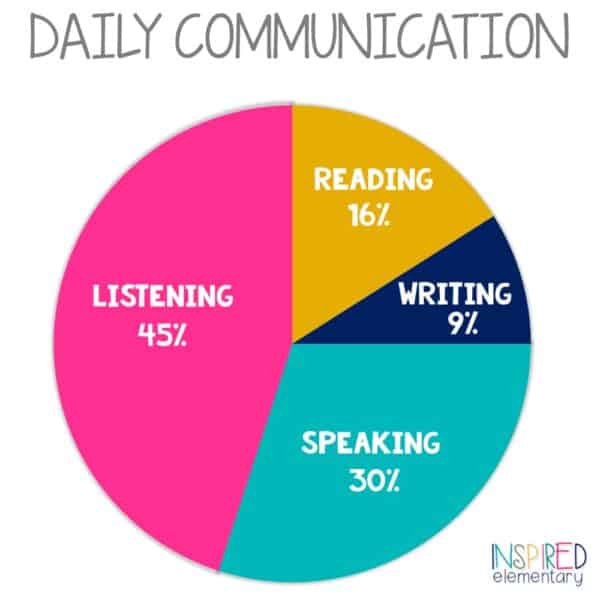 As teachers, we spend so much time teaching reading and writing, which are very important, but how much time do we take to explicitly teach listening skills?
I want to share with you three quick tips for building intentional listening skills practice into your daily routine.
TIP #1 – TEACHER CALL BACKS
This is something that is so simple and can be used throughout the day to increase students' listening skills. Start with just one callback per week and then you can add more to your collection.
By callback, I simply mean when you say the first part of a phrase, students know the response to automatically call back to you.
For example, I might clap my hands while saying, "One, Two" and then student would call back to me "Eyes on you."
This is not only an efficient way to get students' attention, but it teaches them to listen for that verbal cue of the call back.
I've put together a free call back cheat sheet which you can grab below!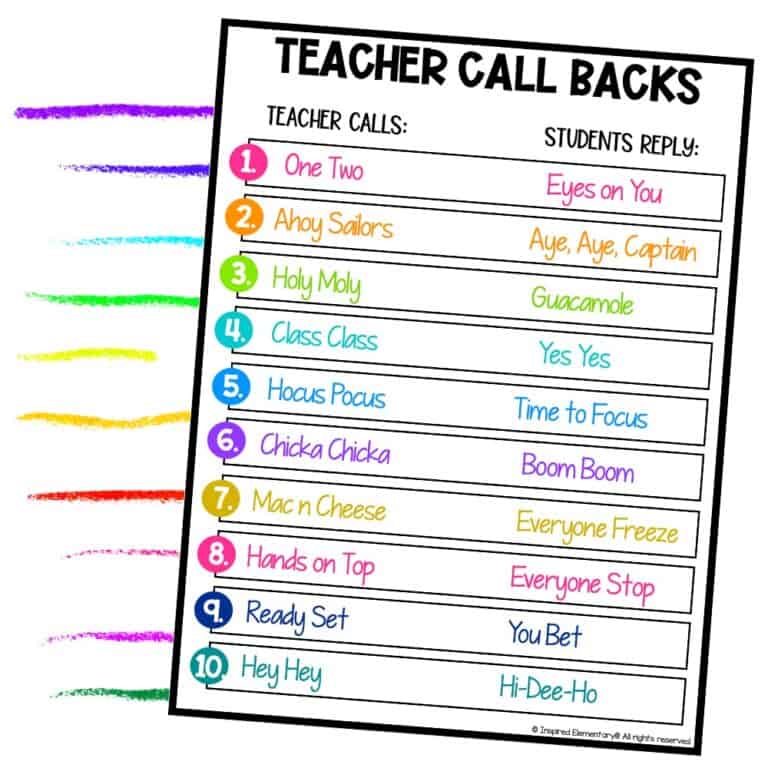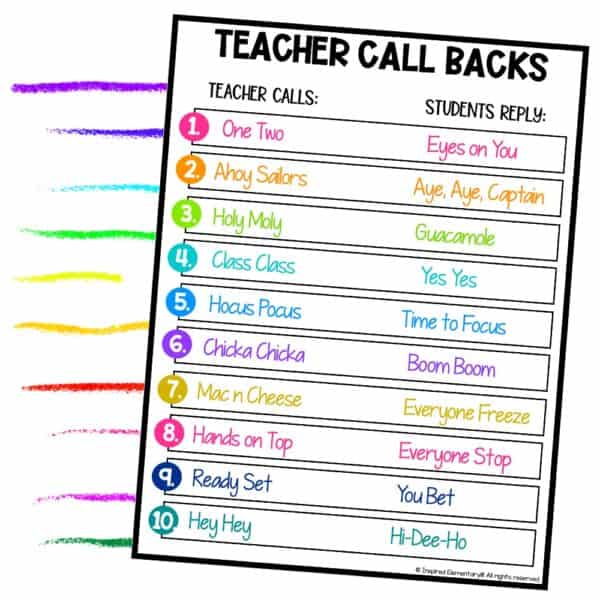 TIP #2 – LISTEN & TELL
I love this strategy! When you give a direction, or share something with the class, you can teach students that when you say "Listen and Tell," they have to turn to a neighbor and repeat what you just said (it doesn't have to be word for word). If you practice "Listen & Tell" at least once a day with your students, it will help train them to listen more carefully when you are speaking.
TIP #3 – LISTEN & COLOR
Finally, one of my FAVORITE (and students' favorite) weekly activities to do is Listen & Color!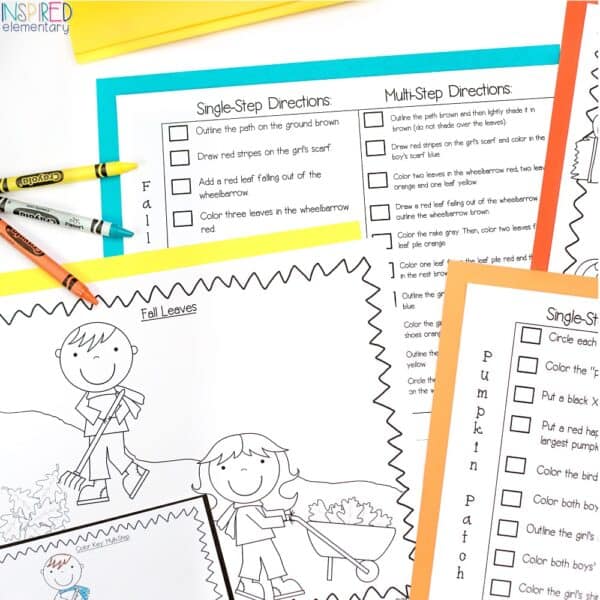 This interactive activity gets students listening the FIRST TIME you give a direction. I have a whole blog post about it here and you can grab the freebie below!
---
I hope these ideas help your students build their listening skills!