Math Tic-Tac-Toe is one of my favorite ways to review math skills with my students! Here's how we play….
Give each student a Valentine Tic-Tac-Toe board (freebie below) and some XO gummies.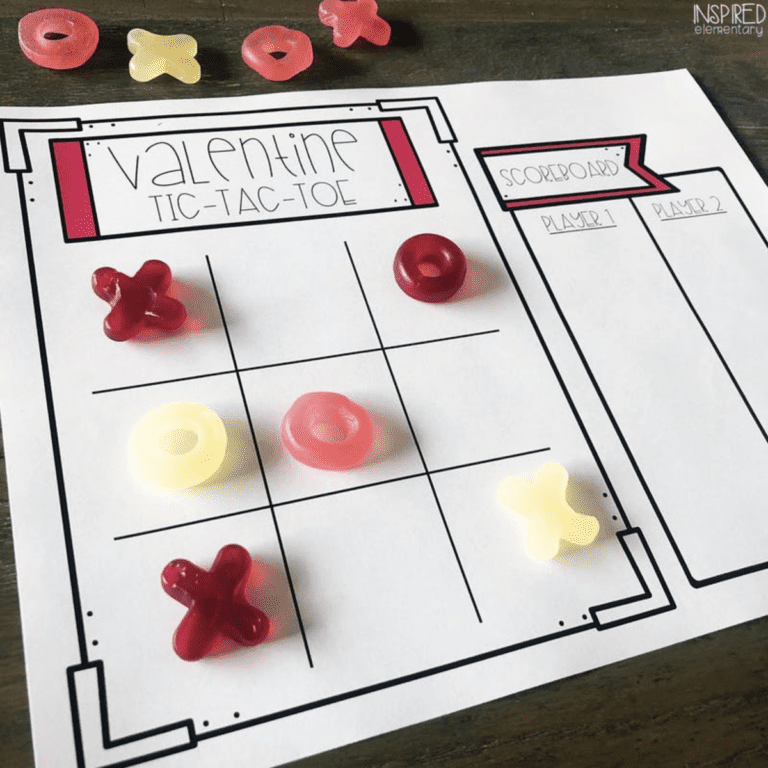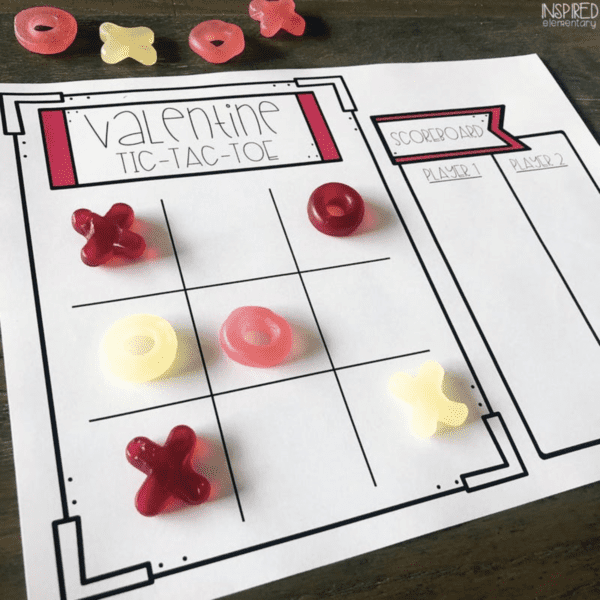 Draw a teacher tic-tac-toe board up on the whiteboard. This is essentially a game of Teacher vs. Class and the students LOVE it!
Write a math question up on the whiteboard. Call on a student to solve the problem. If they get it correct, students get to place an X anywhere they pick on their own tic-tac-toe board.
Next, call on another student to come up and write a math problem on the whiteboard that YOU have to solve. If you get the answer correct, you get to tell students where to place the O on their tic-tac-toe board (draw an O up on your tic-tac-toe board and students match it on their own boards).
If a student already has an X in the place where you tell them to put the O, they don't have to move their X, and get a free pass from the O…this is why the game usually goes pretty quickly! 😉
This continues back and forth for just a few math problems until someone calls out "Tic-Tac-Toe three in a row!" or until you get three Os in a row on your board.
If a student wins (which they almost always do), all students get to mark a point on their board under Player 1.
If you don't want to play whole class, this is also a perfect partner activity! Students can use this while working through a chapter review or any other set of math problems.
Students partner up, decide who is Xs and who is Os, and take turns answering math problems. For each correct answer they get, they place an X or O on the board until someone wins.
You can play Math Tic-Tac-Toe anytime of the year, but I want to share these cute Valentine's Tic-Tac-Toe boards with you! Oh and if you have a Trader Joe's near you, these XO gummies are my favorite ones to grab.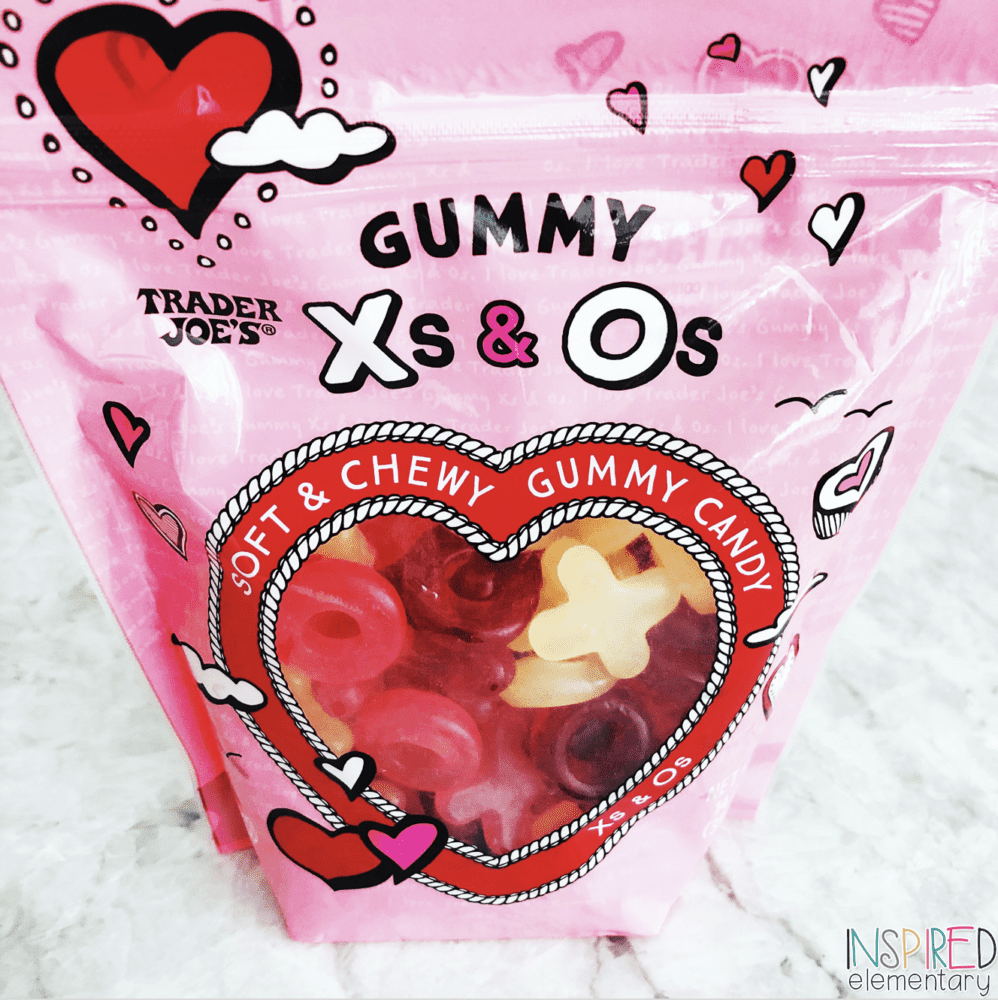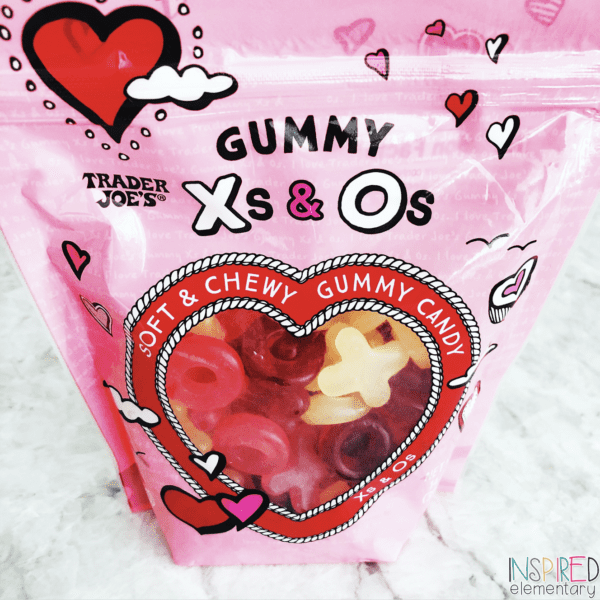 I hope your students love this math review game as much as mine do!