Place value is one of my favorite math units to teach in 1st, 2nd and 3rd grade! There are so many fun, hands-on activities that you can do to teach the various place value skills and it's important to spiral review this skills throughout the year. Solve It Strips® and Math Tiles are few of my favorite activities, but I want to share another one….and it's a freebie!
Candy Corn Place Value Solve & Cover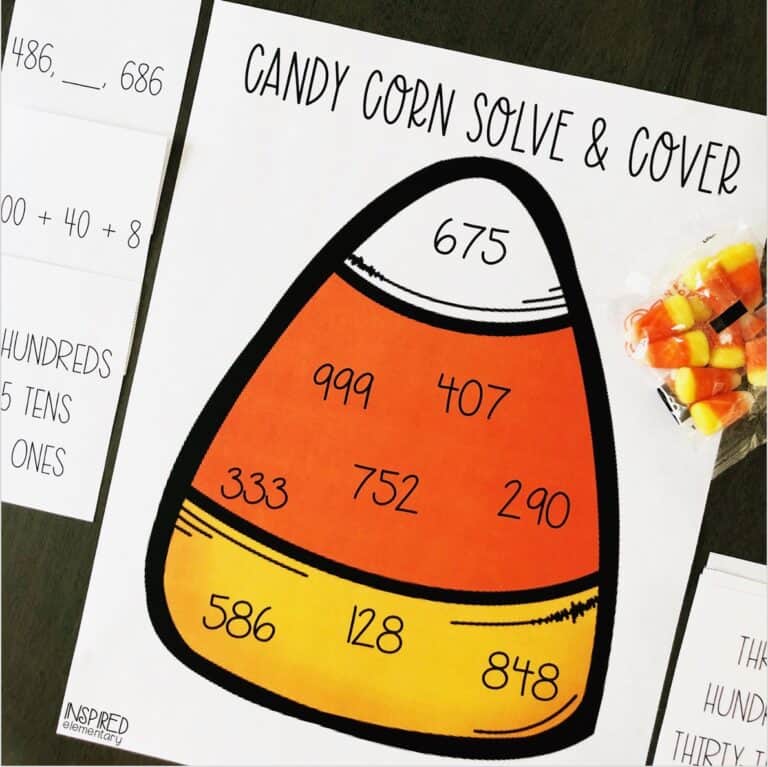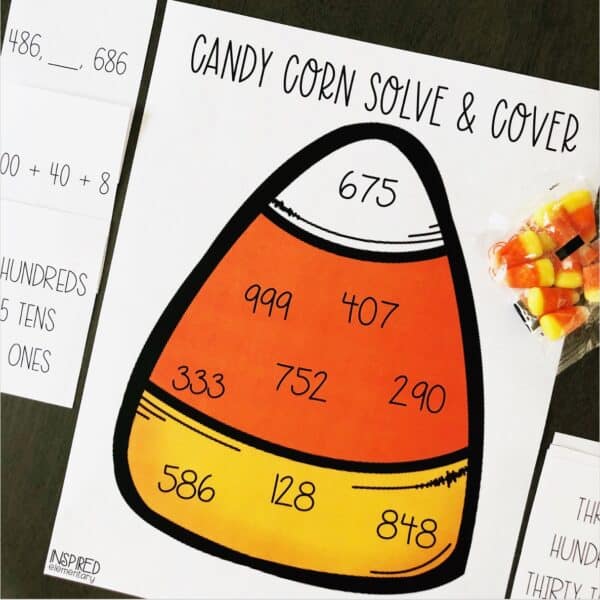 You can use this activity in a guided math group, or put students in small groups of 3-5 players with one student being the "caller." Give each student a mini bag of Candy Corns and a Candy Corn Solve & Cover board (freebie below).
Here's how to play: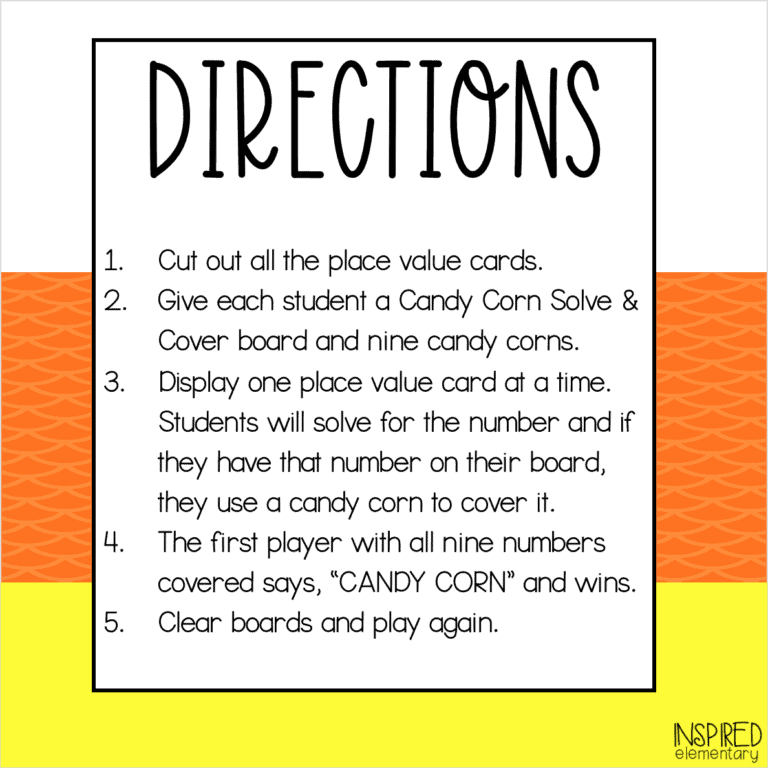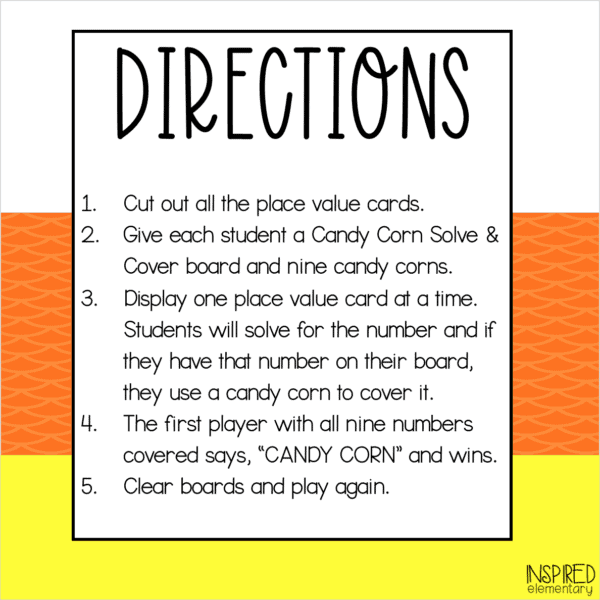 I have put together three different FREE sets for you to choose from…
Place Value to 100
Place Value to 1,000
Rounding to 10 & 100
So whether you teach first, second or third grade, there is one for you! You can grab these freebies below and I would love for you to tag me over on Instagram to let me know which one you are using!