Teaching students fact and opinion in 1st, 2nd and 3rd grade is so much fun! You can use fall-themed read alouds to get students brainstorming facts and opinions, or even practice fact and opinion along with a science activity.
One of our favorite activities is these 3D Fact & Opinion Pumpkins!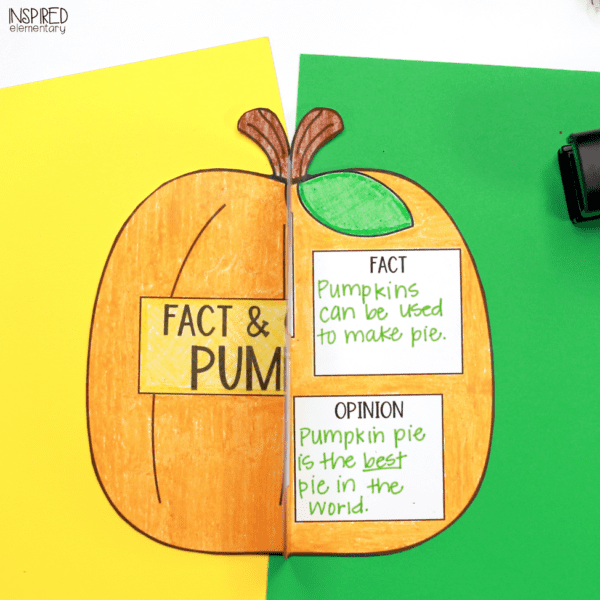 This creative writing activity can be used cross-curricular with reading, science, social studies, etc. My favorite way to use this activity is to give students real mini pumpkins to observe and dissect. Together in partners, they come up with facts and opinions about their pumpkins. Once they have their list, they choose three facts and one opinion to write down.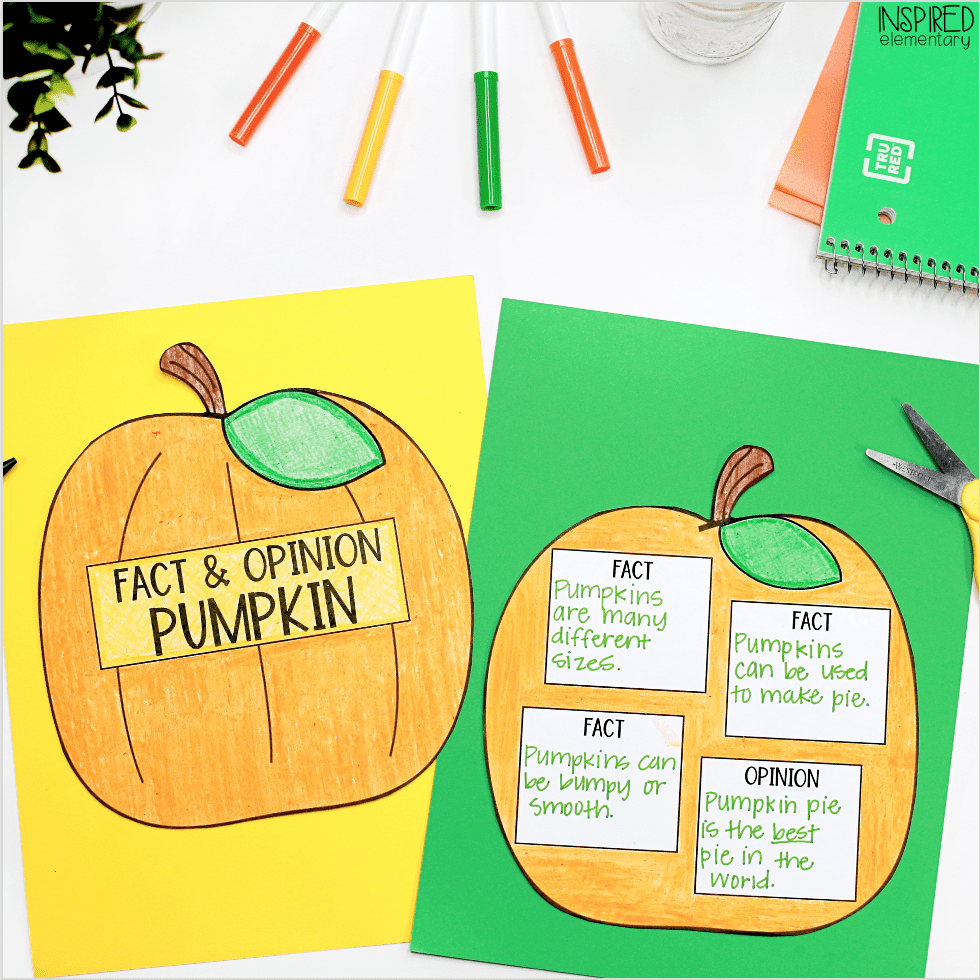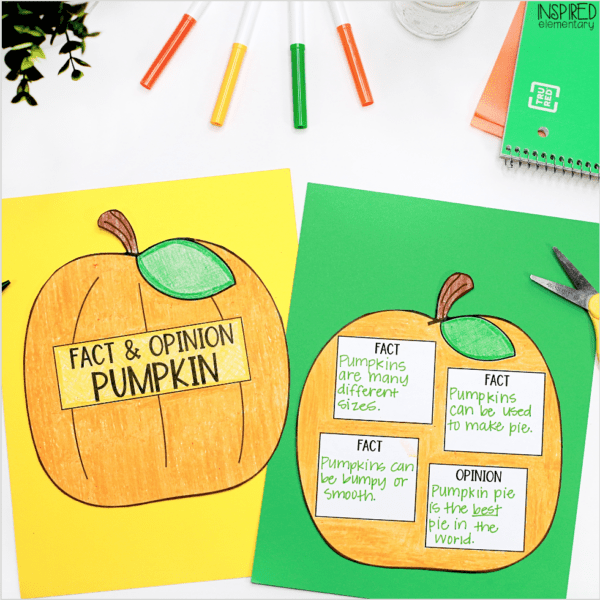 Once students fill in their Fact & Opinion Pumpkins, they color/decorate them and staple it together. These 3D Pumpkins make the cutest bulletin board or hallway display for the fall months.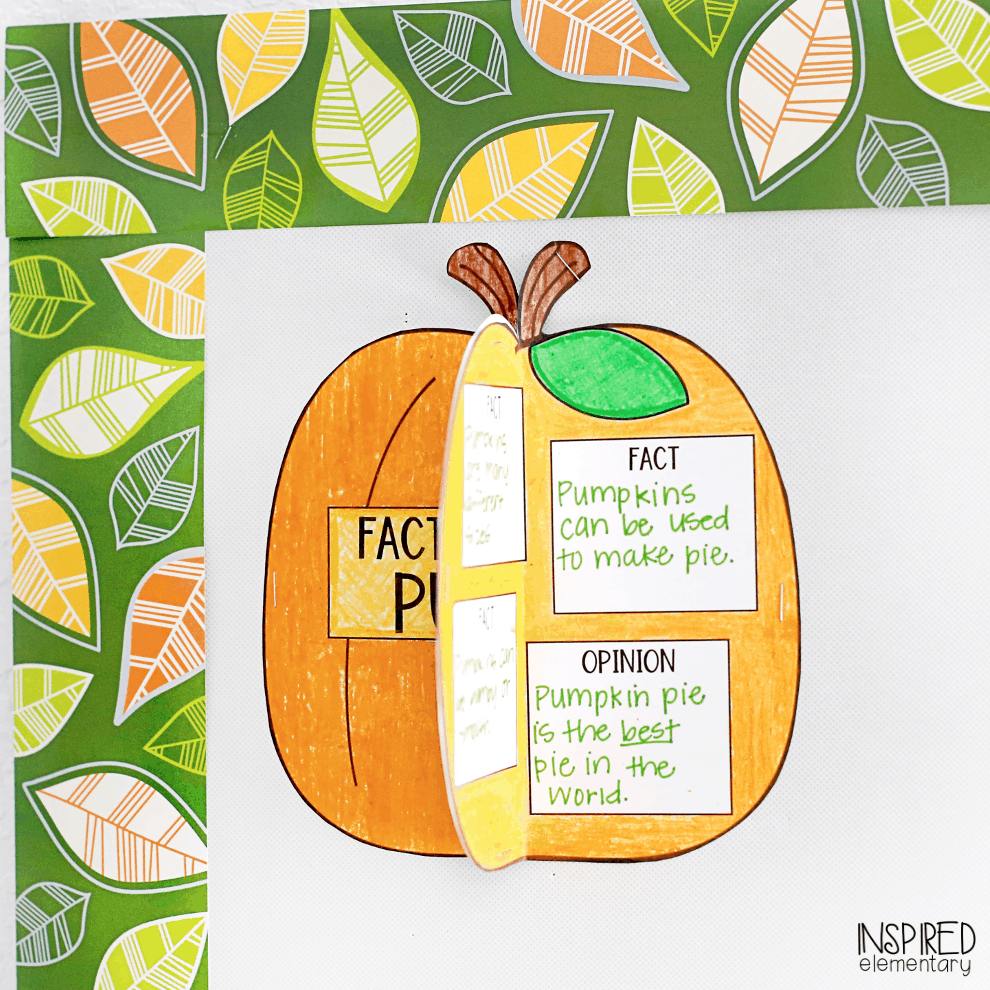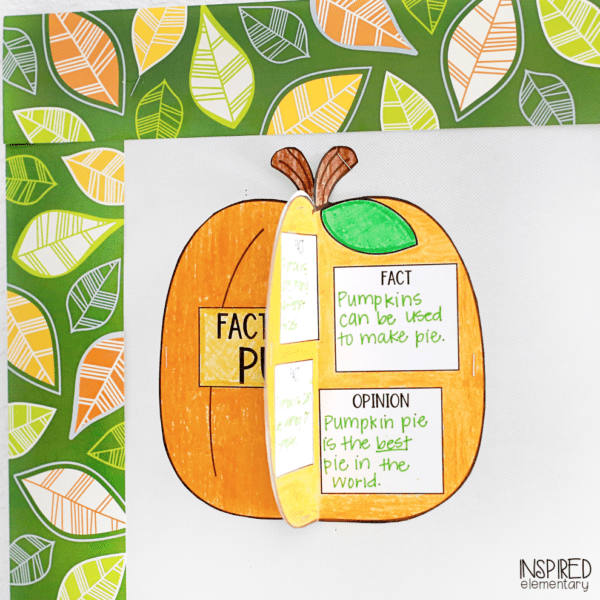 These 3D Pumpkins are part of an amazing 3D Writing Fun Bundle! Multiple writing genres are covered in these creative activities and they make the perfect standards-based displays all year long. You can grab it here in my Inspired Elementary Shop or in my TpT Store.