Fraction art is a fun way for students to practice fractions as part of a whole. For this activity, students use the Fraction Art activity page (freebie below) and create their own design by using multiple colors.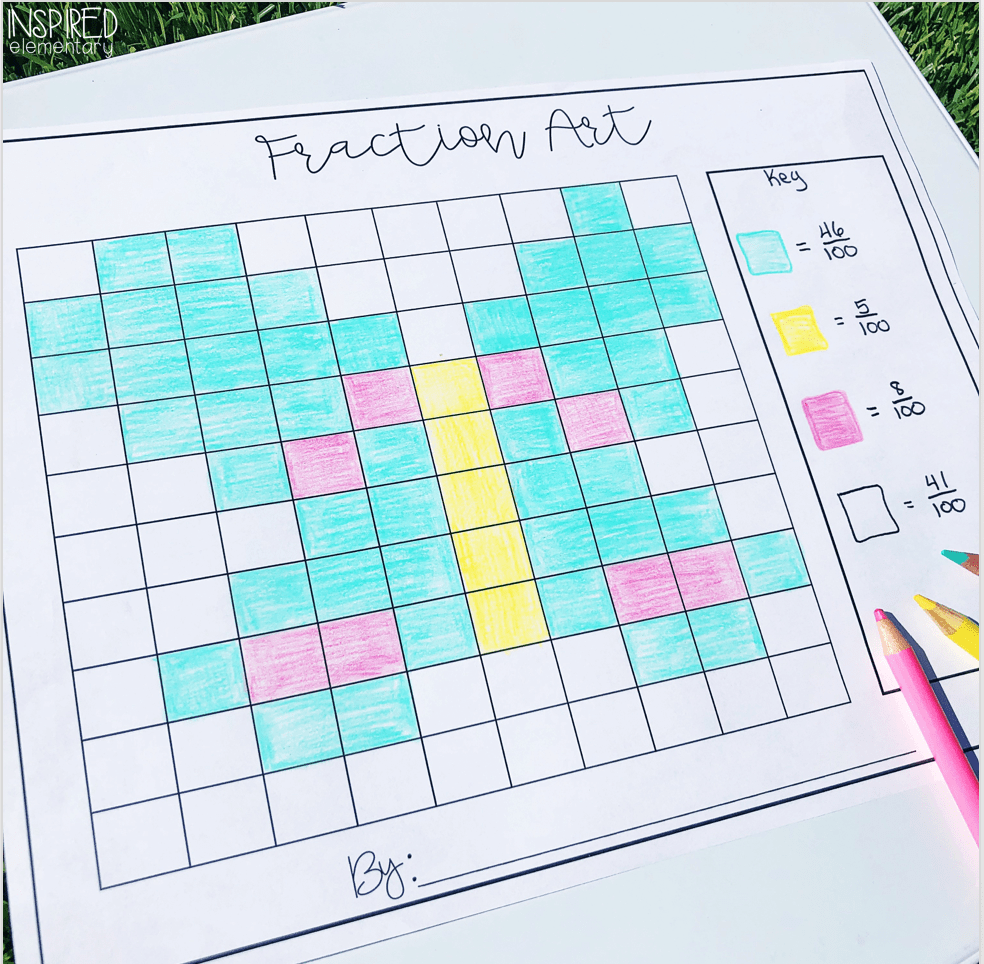 Once students complete their design, they simply count up the fraction for each color used, and record it on the right under the "key." There are 100 squares on the page, so students can easily self-check their work by adding up all of their fractions for their designs.
Fraction Art looks great on a math bulletin board, especially if it is mounted on a black sheet of construction paper.
I hope your students enjoy this activity!