New Student Bags are a teacher tip that I wish I knew during back to school season as a first year teacher! It would have saved me SO MANY MORNINGS scrambling for supplies when a new student entered my classroom midyear.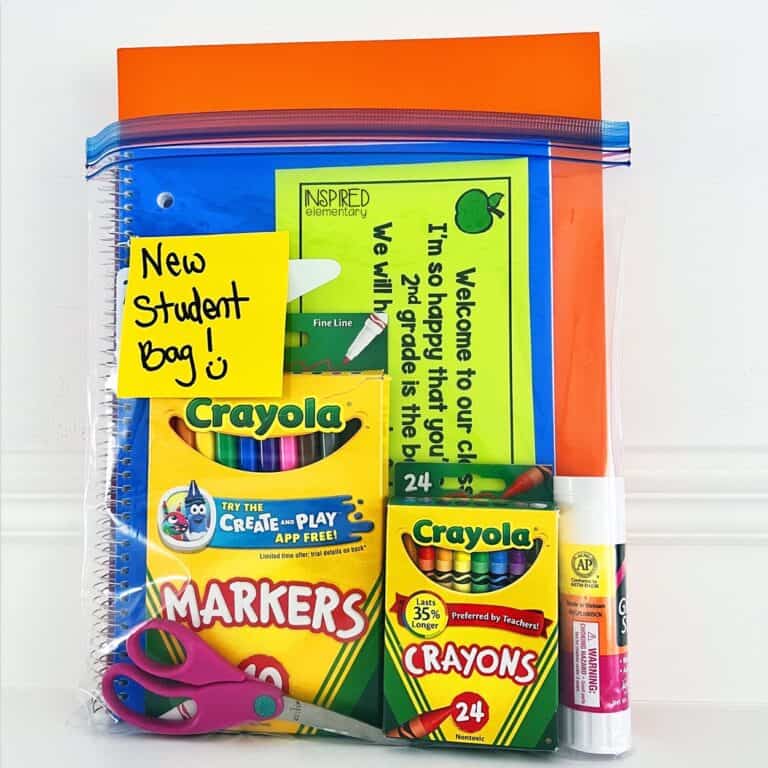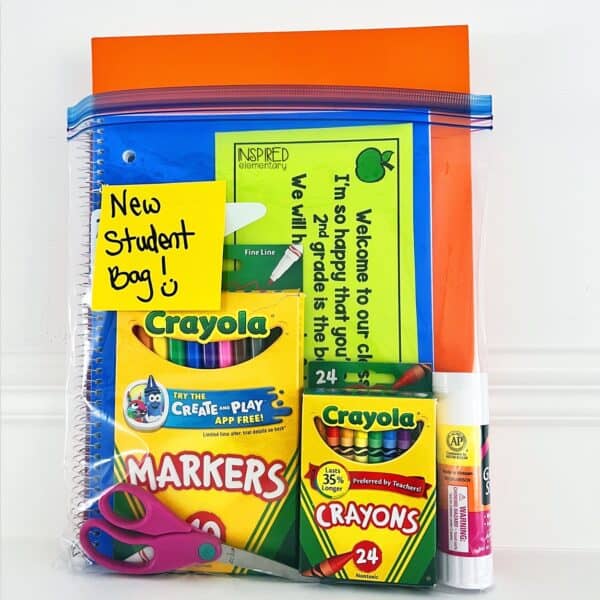 As you collect school supplies at the beginning of the year, take some leftover supplies and put together 2-3 large Ziploc bags that include all the supplies a new student will need. Pop a sticky note on the front and tuck them away for the time when a new student arrives.
I also love to include a "New Student Bag Tag," which is a simple, sweet note welcoming the student into our class!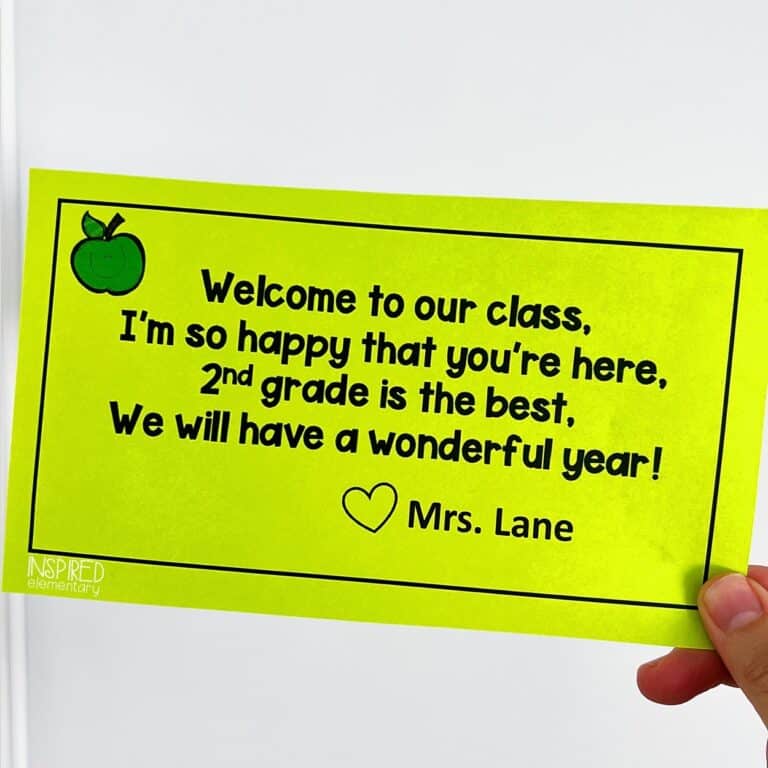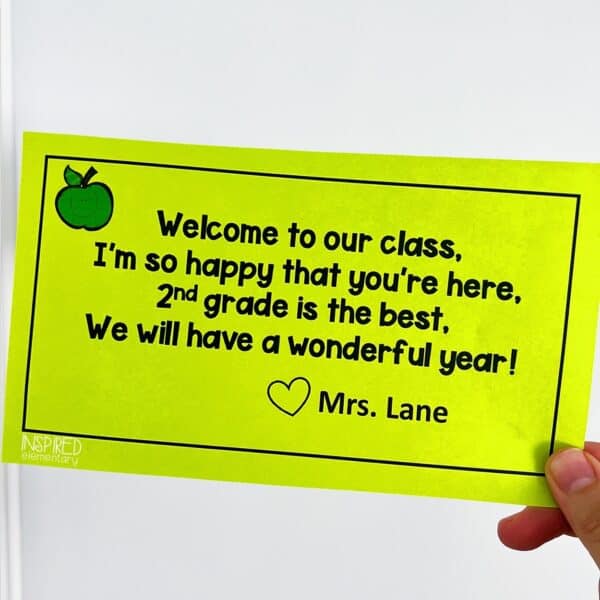 To save you time, I've made New Student Bag tags for 1st-4th grade! Simply type your name in the editable spot, and print them on some bright paper!
You can grab these FREE New Student Bag Tags for 1st-4th Grade here…