Math Tiles are one of my favorite hands-on math activities! Math Tiles takes students beyond the usual paper/pencil practice and gives them an opportunity to use their mental math skills AND critical thinking skills in a tactile way.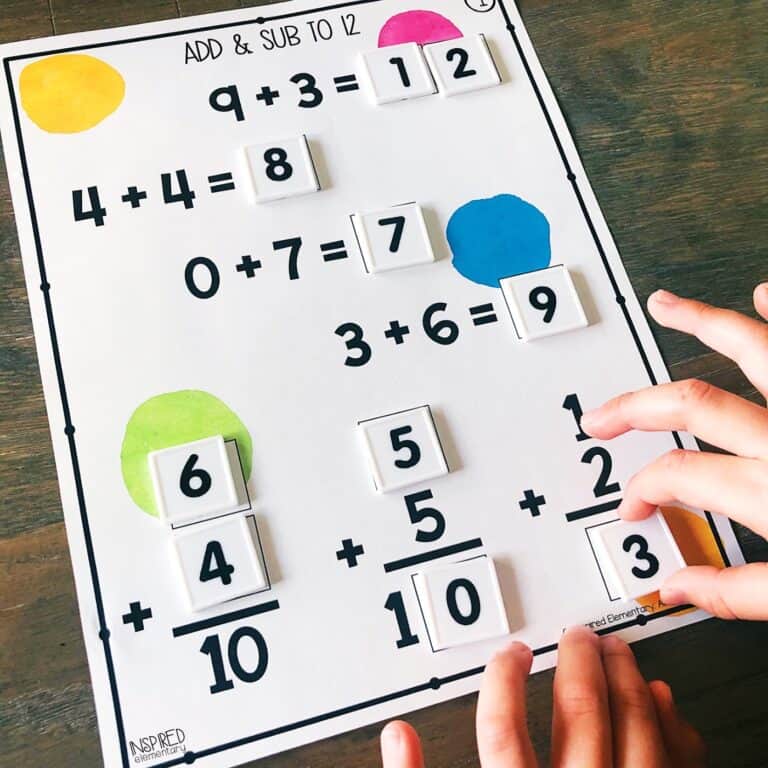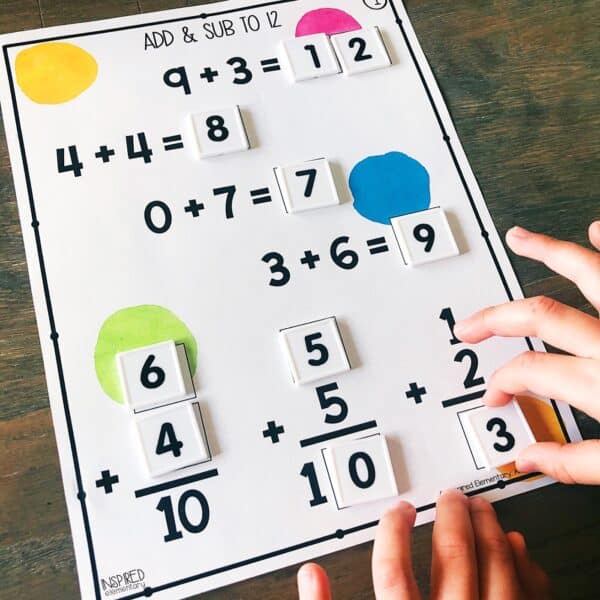 I will always have Math Tiles as a part of my classroom  because they are…
Motivating and encourage students to use their math strategies independently!
Math Tile are low-prep and save paper!
Fun and engaging independent student activity!
Math Tiles are HANDS-ON!
Each set of Math Tiles comes with 24 tile cards and you can laminate them for long-term use. If you have more than 24 students, just photocopy two sets and that way the entire class can be working on Math Tiles at the same time.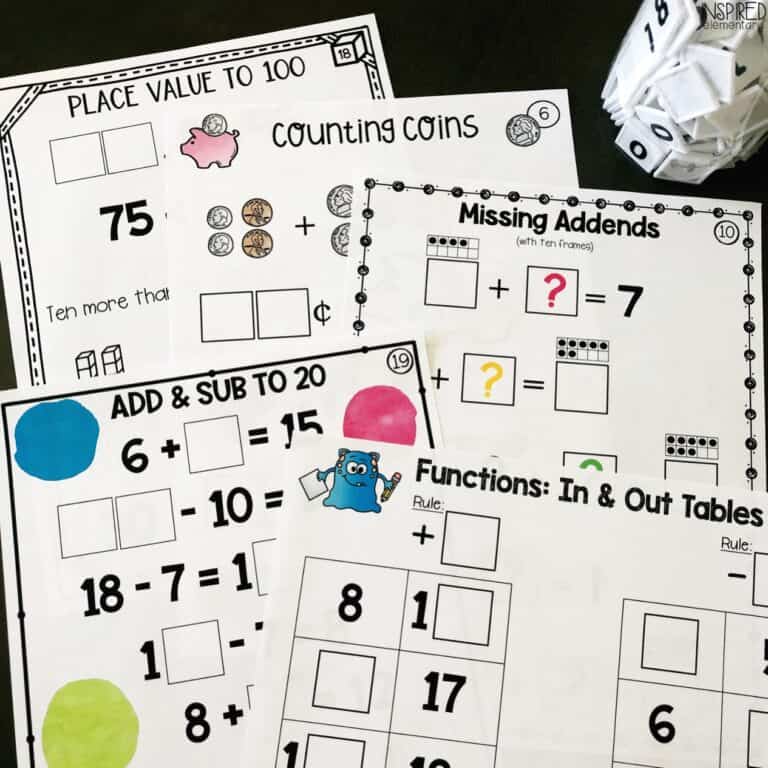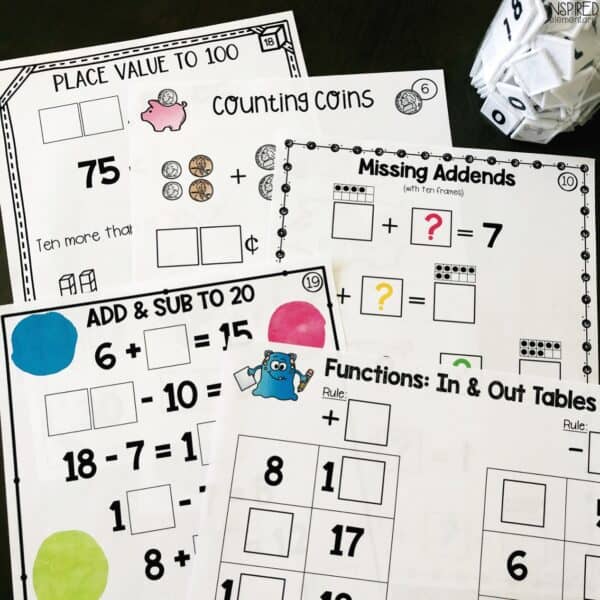 Math Tiles are motivating and encourage students to solve math problems using the strategies they have already learned! This is so important, especially for first and second grade students learning so many new foundational math skills.
After students complete a Math Tile Card, students earn stars on their Tile Card Tracker. This helps students keep track of cards already completed as well as celebrate their successes as they move through the set.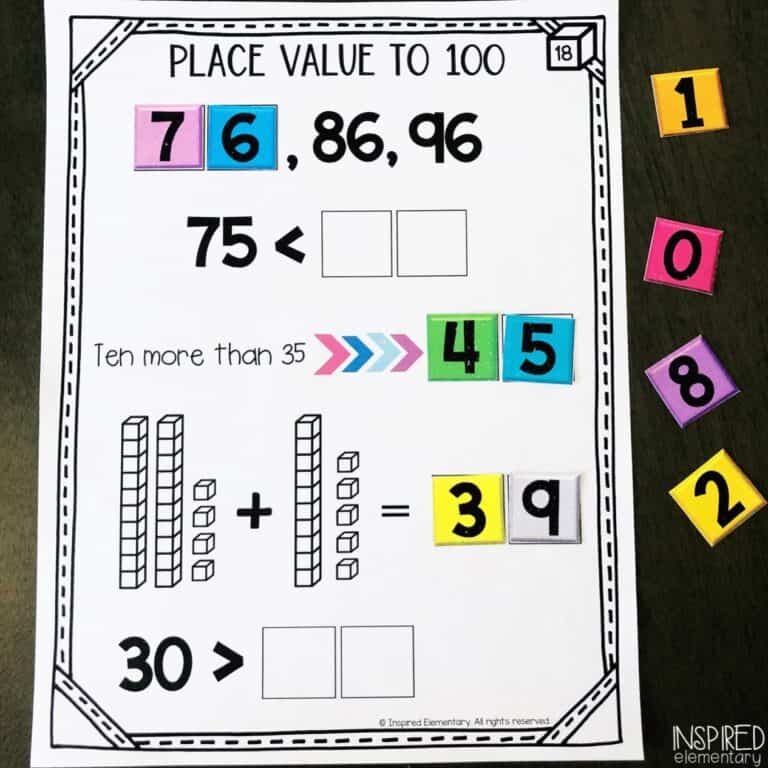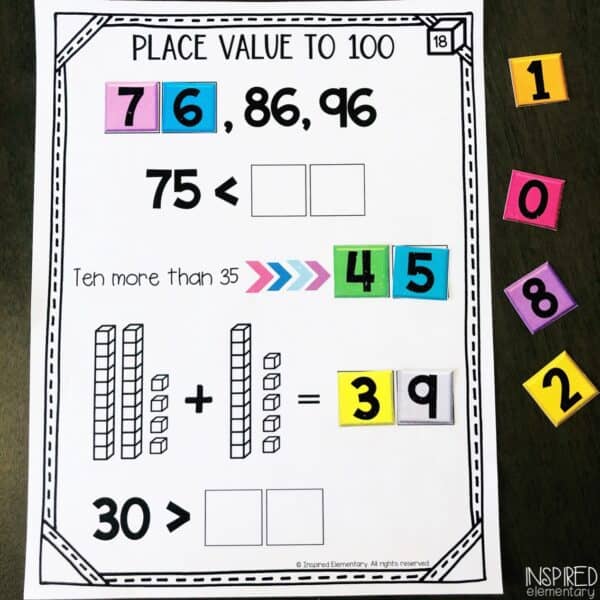 Math Tiles can be an independent learning activity that doesn't require the teacher's help. This is really important that my students have engaging and meaningful learning activities that free me up to meet with other students who need extra support during our math block.
Included with every Math Tile set is a Student Answer Sheet, so students can record their answers and turn it in for me to check at a later time. This allows students to move through the Math Tiles at their own pace!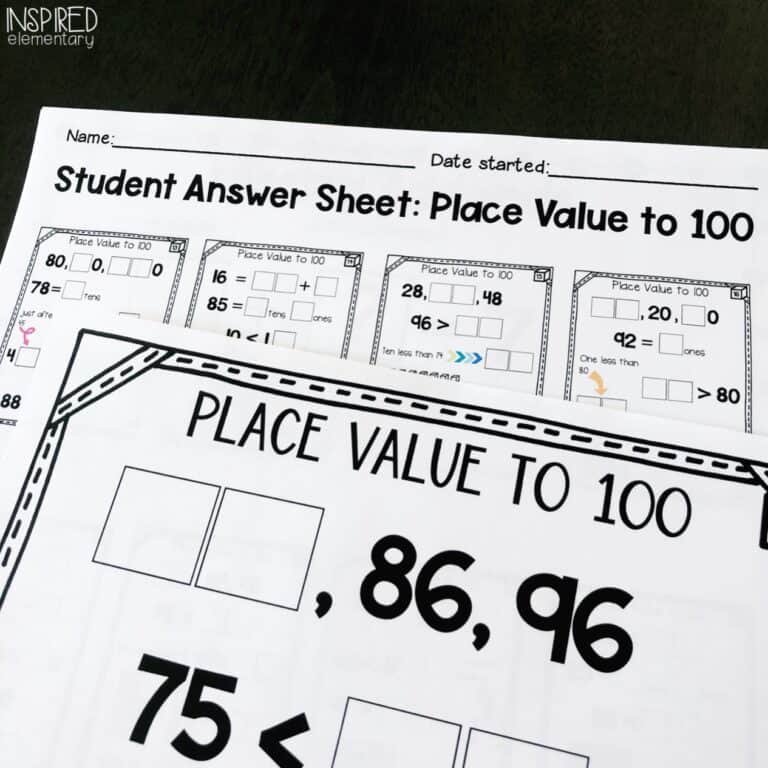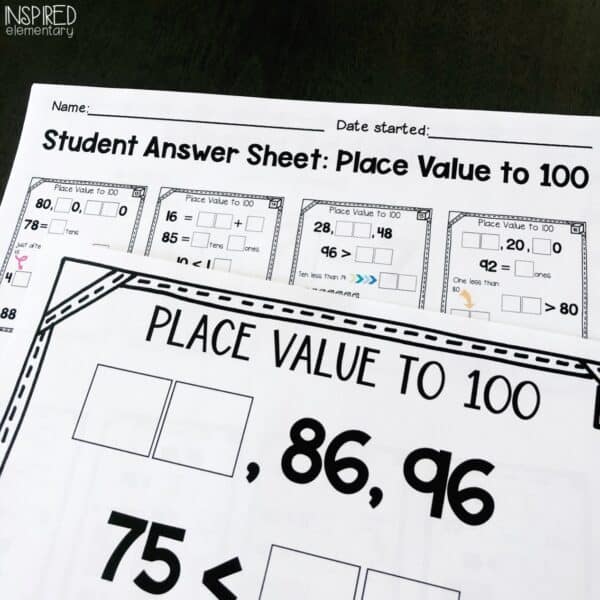 Math Tiles are hands-on! Students move around ten number tiles (0-9) to solve every problem on each tile card. Math Tiles come with printable number tiles in both color and black and white. You can print and laminate sets for each student, however, I prefer to use these number tiles from Amazon.
I definitely encourage you to try Math Tiles in your classroom! Below is a free sample set to try out with your students.
I am always creating new sets, so if there is one that you would like to see added to the collection, comment below and let me know.