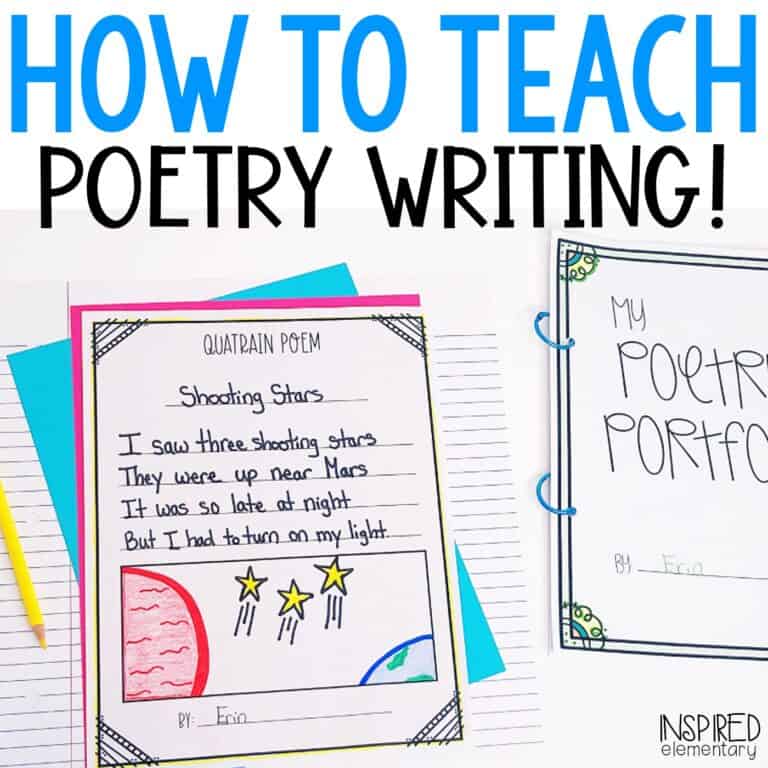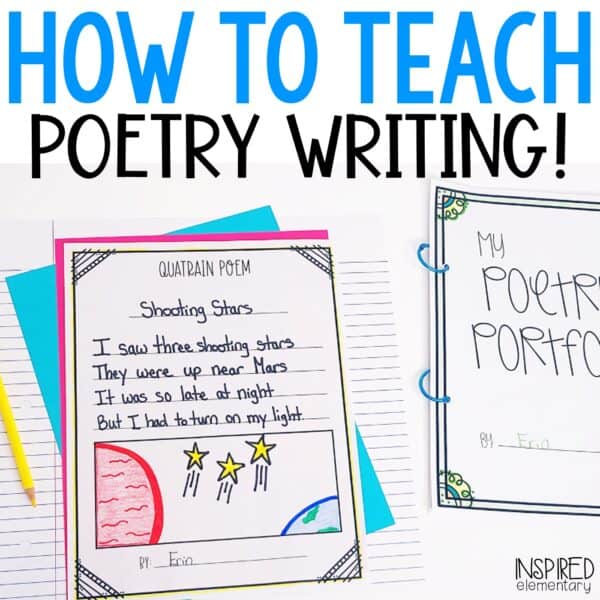 Poetry Writing is my favorite writing unit of the year! Teaching elementary students how to write poems is simple with the 1-2-3 format that I share below.
The best thing about this Poetry Unit is that it helps students grow in their confidence as writers. Even my most reluctant writers say this is their favorite writing unit of the year!
So, how do you teach elementary students how to write poems? Easy, just follow this 1-2-3- format…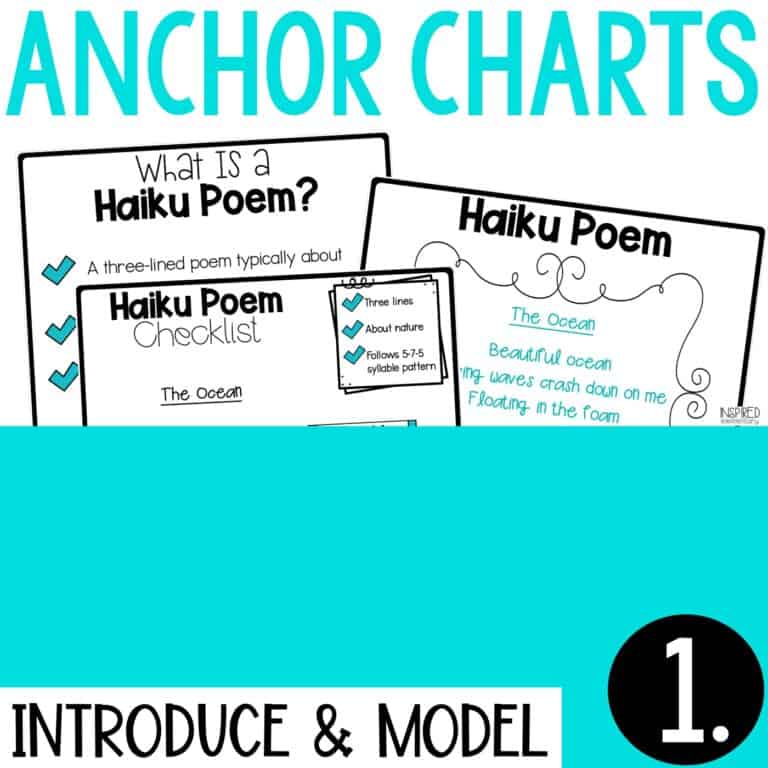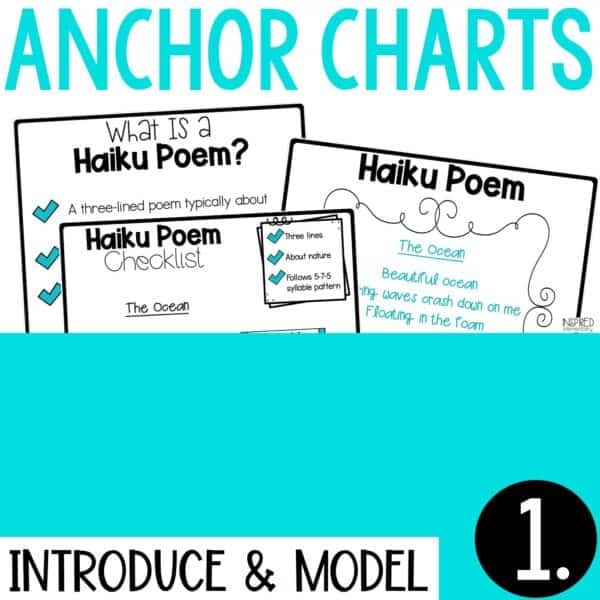 Use anchor charts! This is key for introducing students to new poetry vocabulary, as well as giving them original examples of each type of poem. I like to first introduce the poem, talk about the important elements, and then show them an example of a poem that I have created.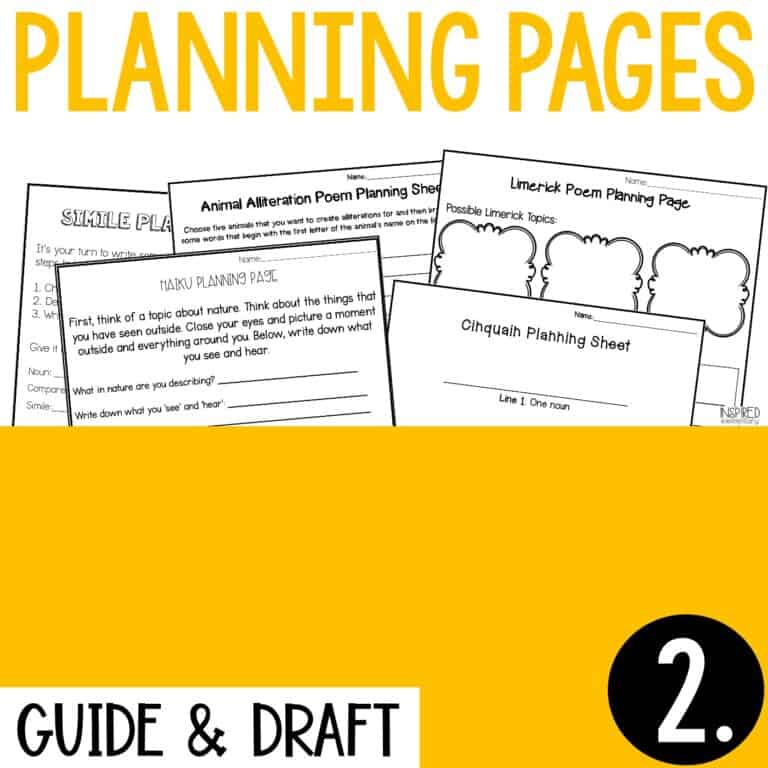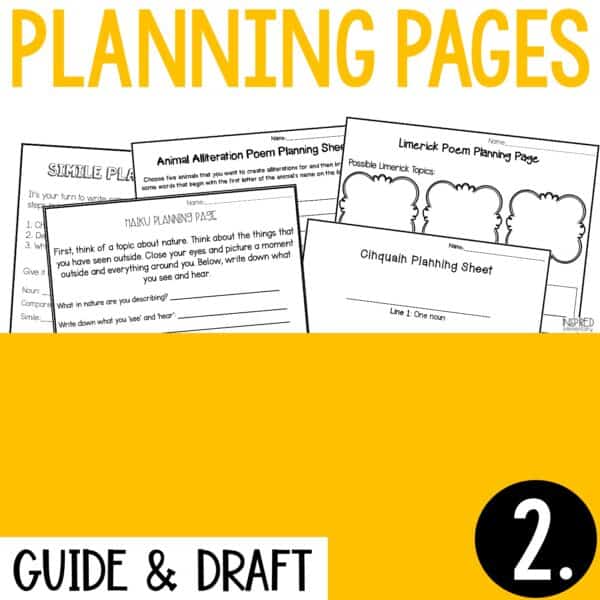 Student planning pages are a must! This tool gives students everything they need, all on one page, to create a specific style of poem. The planning page walks them through the poem, step-by-step, allowing ALL students to be successful.
Students create their rough drafts directly on the planning page and they can edit and revise them on this page, too!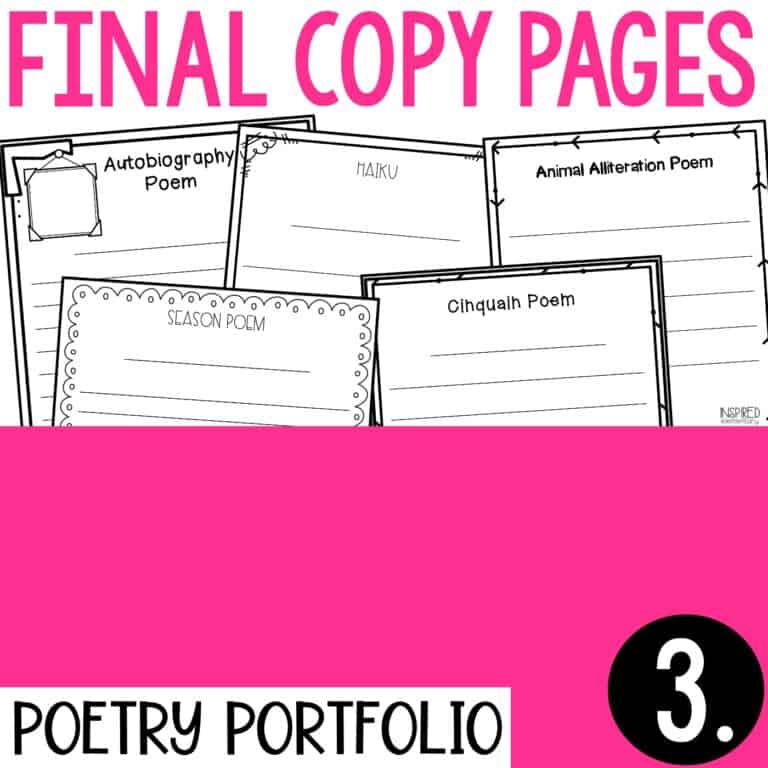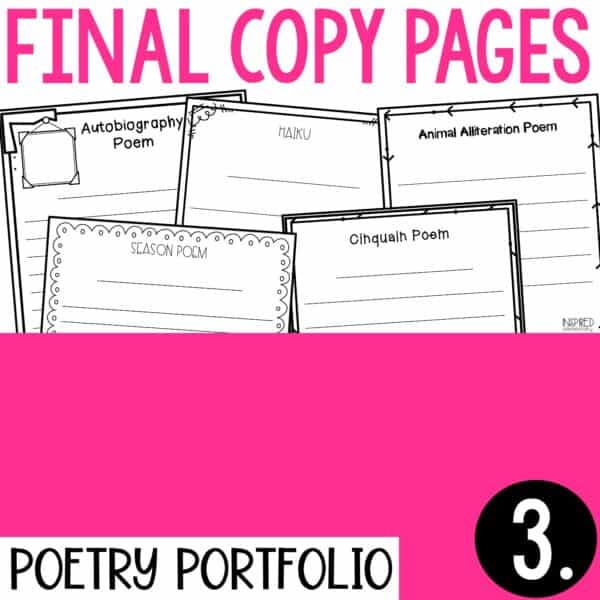 Final draft time! Students get to personalize their final drafts by choosing from the many final copy paper options. Once their final draft is complete, they add it to their Poetry Portfolio. Students love sharing poems from their final Poetry Portfolio!
I have put together a Poetry Writing Unit that includes all the tools you need to teach your students how to write 14 different styles of poetry.
This unit if perfect for you if you want your students exposed to a variety of styles of poems and are looking for something that is "done-for-you." Anchor charts, rubrics, Student Planning Pages, final copy paper options, Poetry Portfolio covers and more are all at your fingertips!
This Poetry Unit was created for 2nd-4th grade, but has also been successfully used in grades 5-6. Click HERE to grab yours!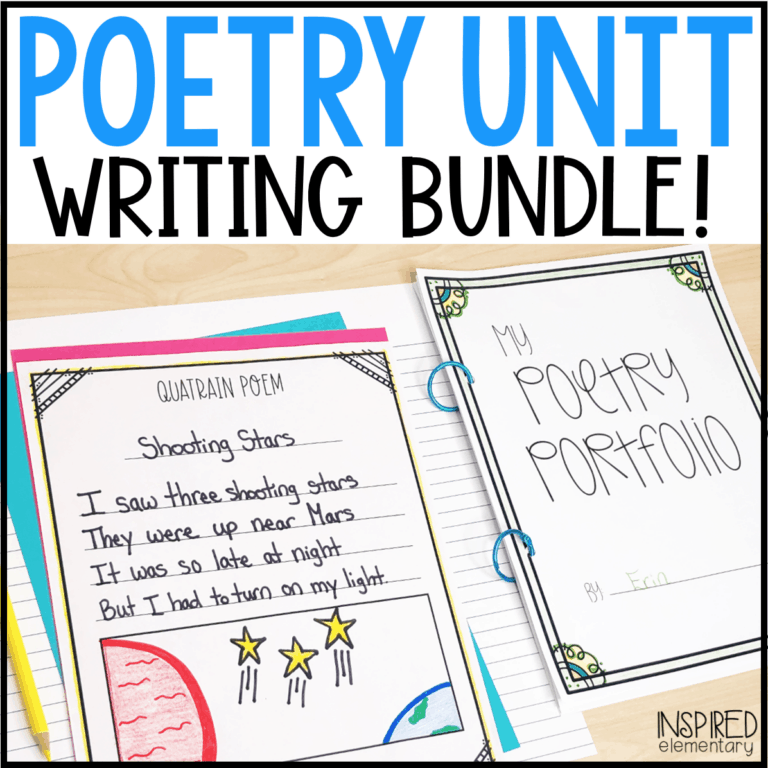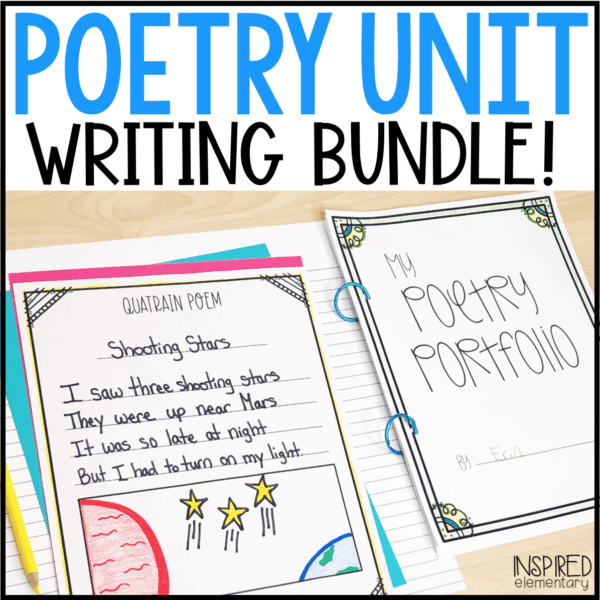 Hopefully now you feel more confident and ready to embark upon the BEST writing unit of the year…Poetry Writing!