One of my favorite things about back to school, is knowing that I get to meet and love on a brand new bunch of kids for the school year. I'm sure you feel the same way, and have your lesson planner packed to the max with different "get-to-know-you activities."
I want to share with you an activity that is a student (and teacher) favorite year after year. Meet the 3-D All About Me Faces!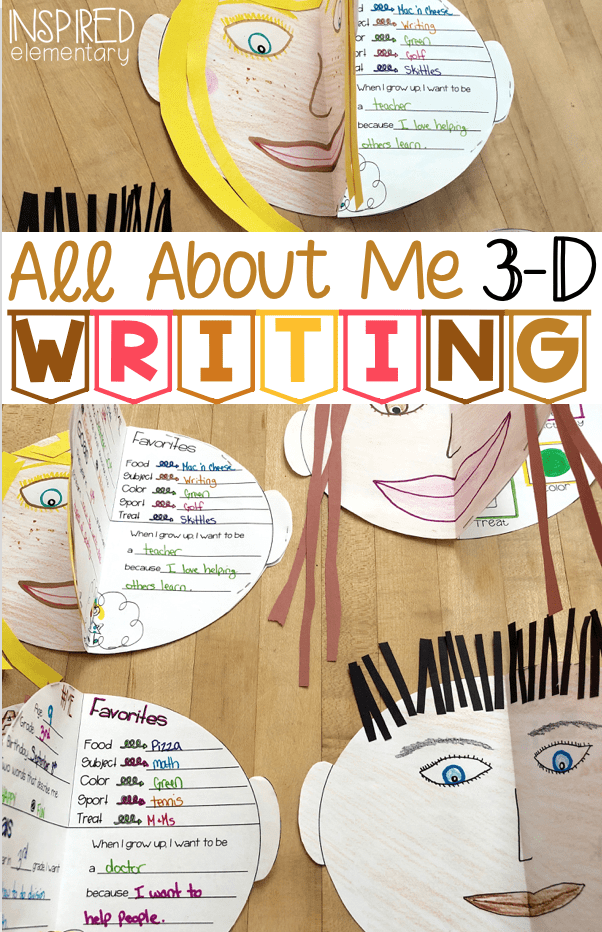 This is a fun and creative writing activity that gets students motivated to share all about themselves!
There are many different templates to choose from, so students can create a two, three, or four page face. I've added in photo directions, so it's super easy for students to put these together.
Once students finish, I let them use crayons and construction paper to design their face. This is by far their favorite part of the activity. When the whole class finishes, students share their 3-D Face and then we display our class of 3-D faces on a bulletin board. Parents also really enjoy reading all about students when they come into the room for Back-to-School Night!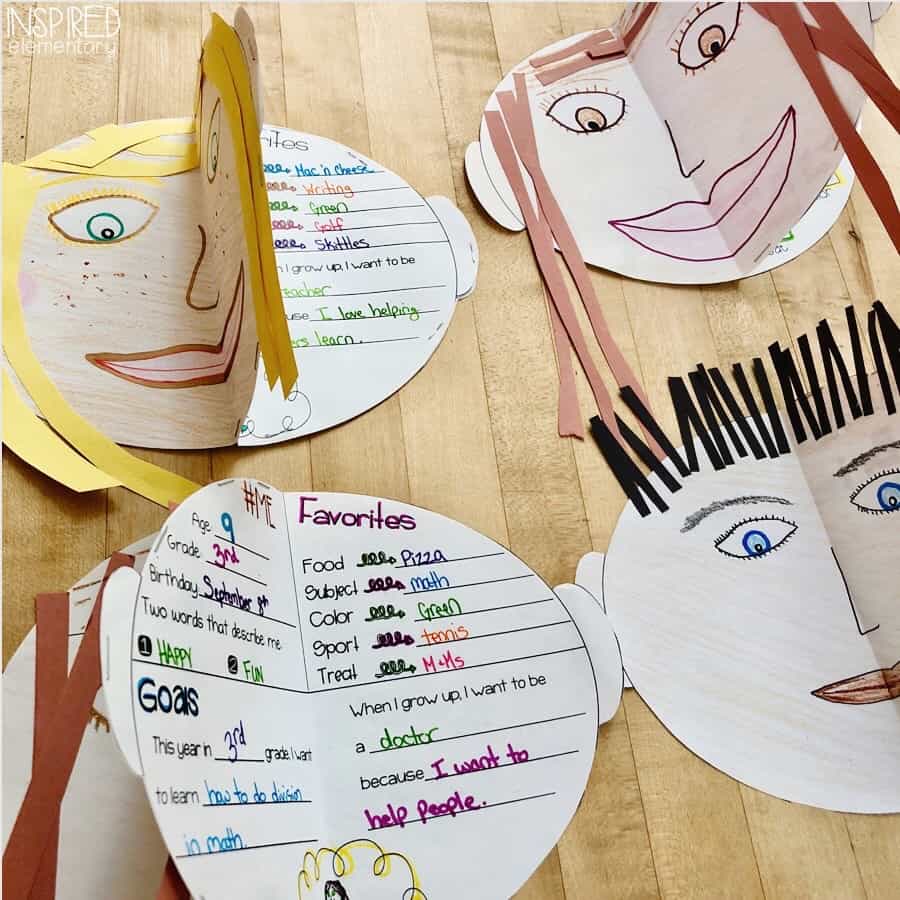 You can take an even closer look at this FUN ACTIVITY HERE!