Learning to count money is such a fun skill to teach! Students get so excited to practice counting coins, especially when real money is involved. However, when it comes to practicing writing word problems about money, well, that's usually where the fun is lost for kids. So, I created this  Money Math Walk activity to get students more engaged in writing word problems.
This post contains Amazon affiliate links. Read my full disclosure here.
For this activity, students are given math coin stickers and the Money! Money! Money! printable (freebie below).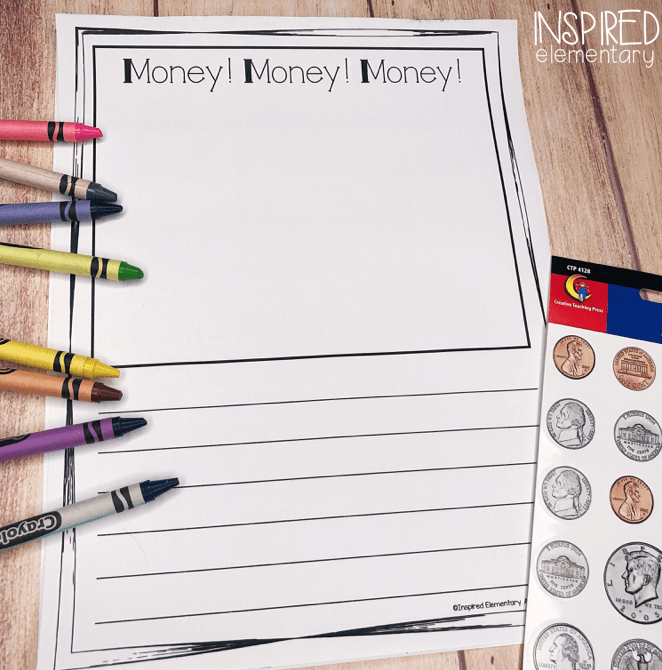 Students write a word problem about money. They use coin stickers to show the first amount of money that they write in their word problem. For example, if my word problem said, "Erin had $1.45 and she bought a lollipop for 50 cents, how much money does Erin have left?" I would use coins to show $1.45 on my page. This provides students with some extra practice in making a certain coin amount.
After the word problem is written, and the coin amount is shown in the box, students draw a supporting picture and then write lightly in pencil the answer to their problem on the back of the page. Here's an example of one completed: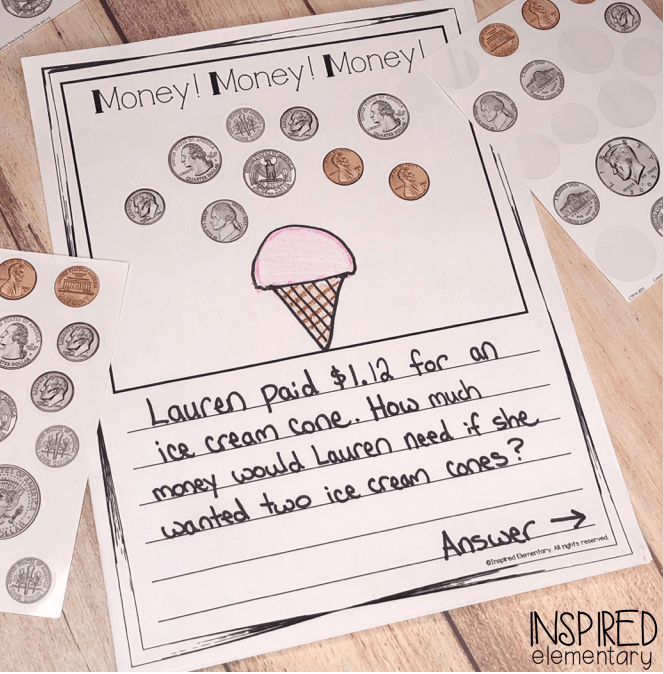 Once all students are done, choose 10 of the word problems to display on the walls around the classroom, or place it on one bulletin board that students can easily access. Then, place a post-it note on each paper, numbering them #1-#10.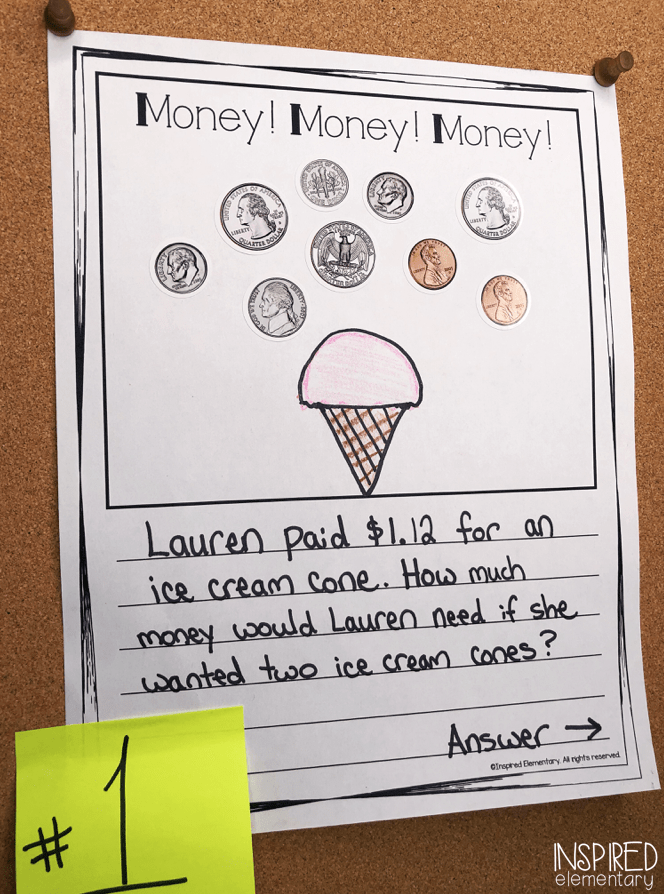 As an early-finisher activity, students can get a Money Math Walk Recording Sheet and work through the word problems displayed.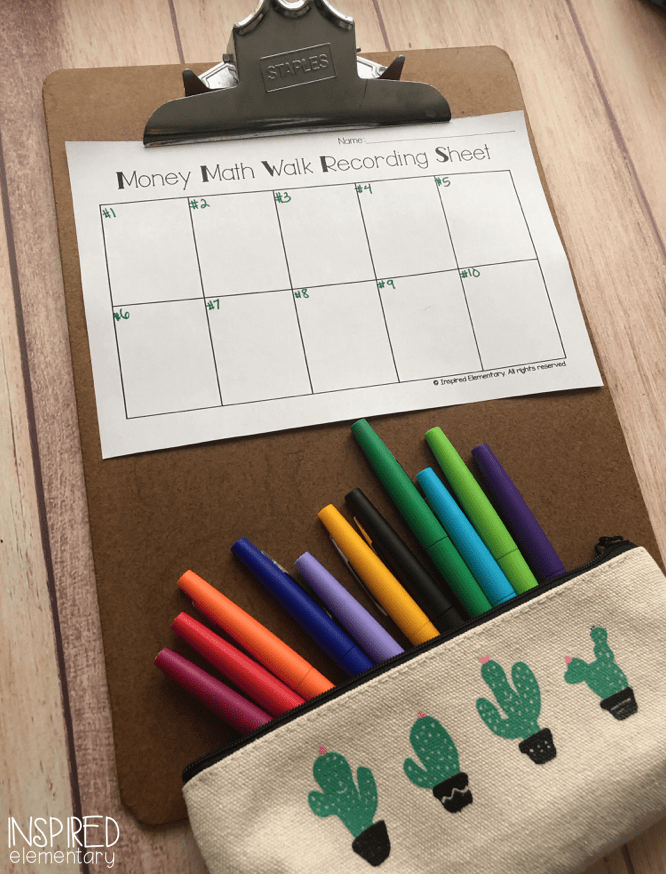 After they record all 10 answers, they can go back and flip each problem over to check their answers. If students only get through a few problems at a time, I have them keep the recording sheet in their "Classwork Folder" to use again at a later time. After a week or so, I change out the math problems with the next set of 10. Students feel so proud having their work displayed, and this makes a low-prep math center activity!
You can GRAB A FREE COPY OF THIS ACTIVITY HERE!
Be sure to NEVER MISS OUT on all the fun happenings here at Inspired Elementary by CLICKING HERE!