There is so much prep and materials involved in a day of teaching, and sometimes you just don't remember it all! So where do you go? Google or TeachersPayTeachers of course, in hopes to quickly find a free activity or chart to use with a lesson. 🙂
Well, here's a free KWL chart that you can download HERE and use whenever you need it!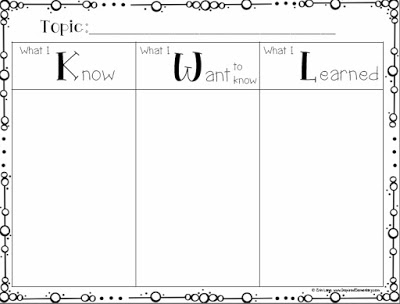 I always loved integrating this chart with science and social studies, but my FAVORITE way to use them was during Literature Circle time! It always amazed me seeing my second graders filling out their own KWL charts about a nonfiction book.
Enjoy!