Fact family practice in 1st, 2nd and 3rd grade is so important as students are mastering their addition & subtraction facts, as well as their multiplication & division facts. Once students understand the concept of a fact family with addition and subtraction, it will help them see the same relationship between multiplication and division.
In order to build a strong foundation of this concept, I like to give students 5-10 minute opportunities throughout the week to practice fact families.
One way we love to practice fact families is with UNO cards. If you haven't seen my post on CLASS vs. TEACHER be sure to check that out for more fun fact practice. You can easily adapt that game into building fact families.
We also love to practice with a quick game of Rolling Facts. Students roll two dice and write the corresponding fact families for add/sub or mult./div. You can pop these pages in dry erase pocket for students to reuse. One thing that students LOVE is to partner up and play for points.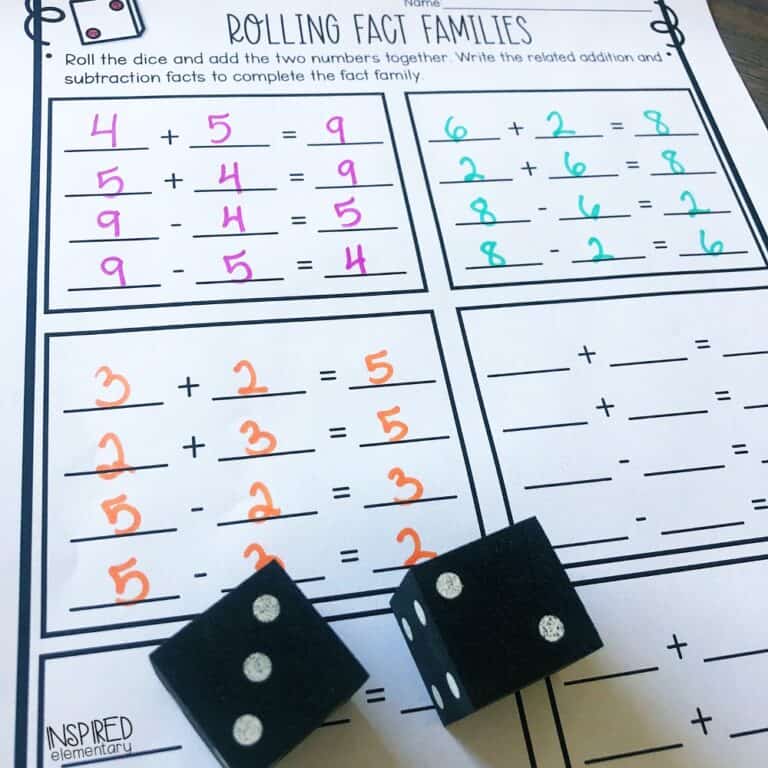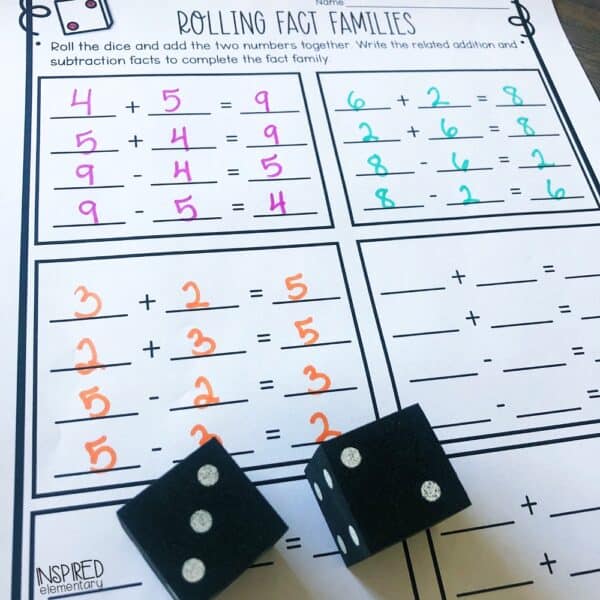 Players take turn rolling the dice and building their fact family. After each player has one box complete, they compare who had the higher sum/product for the fact family and they earn a point. The player with the most points after 10 minutes wins.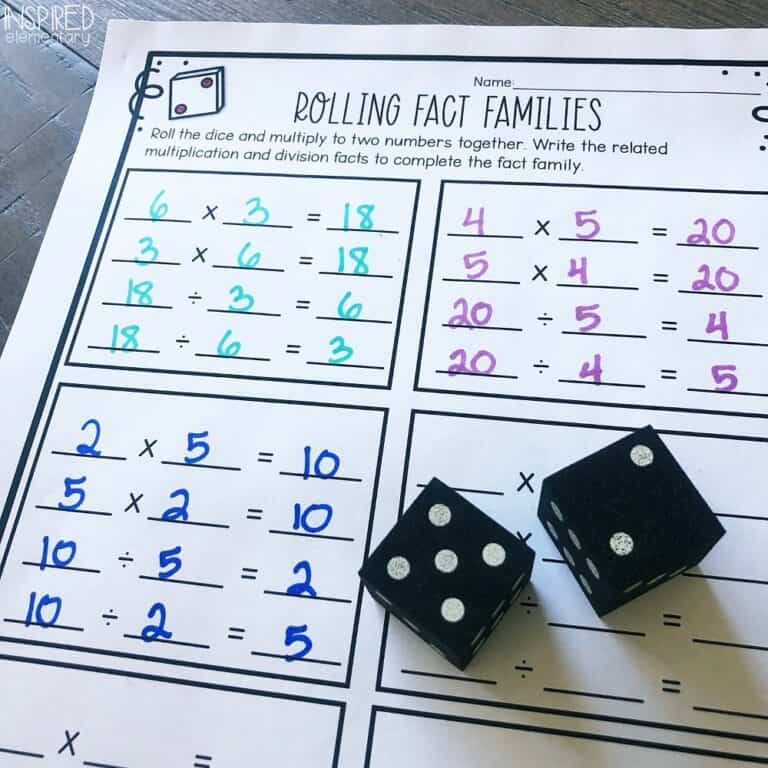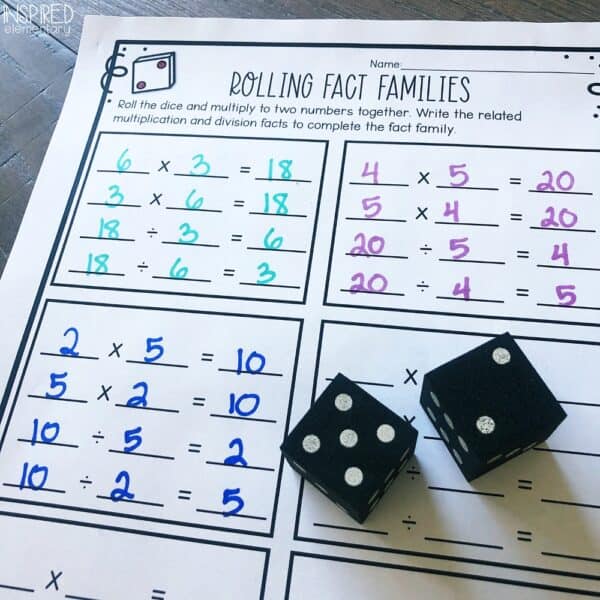 You can grab this free printable below and I would love for you to visit me on Instagram and let me know how you like to practice fact families with your class!
💚 Erin