It is so important to give students "brain breaks" or movement breaks in the elementary classroom! Students can focus better after getting their wiggles out, and these breaks make the perfect transition activity between subjects.
Mimic Me is one of our favorite movement break activities!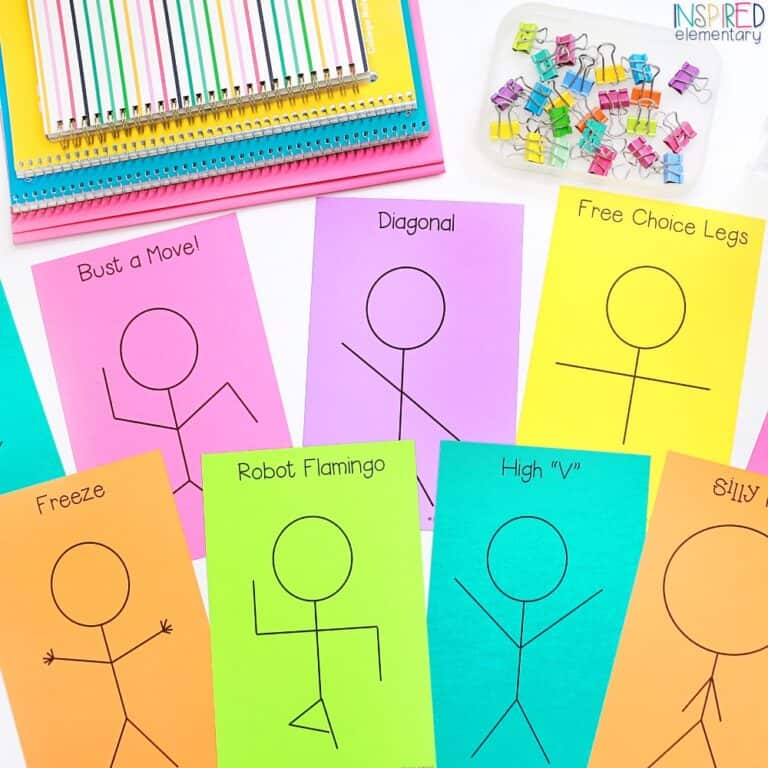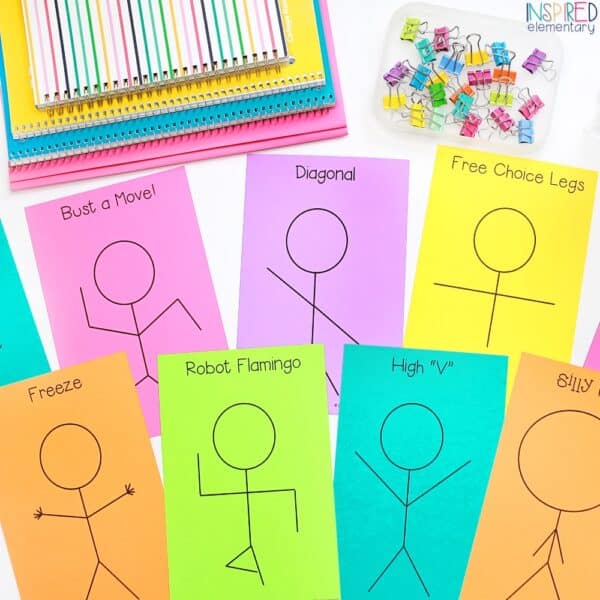 Students simply stand up behind their chair (or it can be played outside), and they mimic the pose being displayed on the screen or on the Mimc Me card. Students can play Silent Mimic Me, where if they talk while making their pose they are out, or you can let the giggles roar as students do the Flamingo or ballerina pose.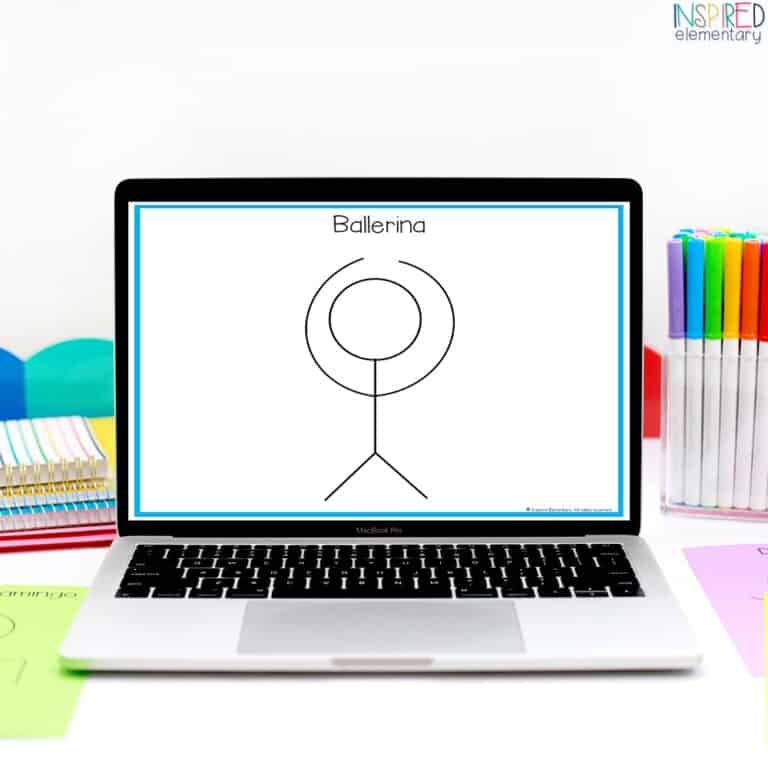 Once students are familiar with the card names and poses, you can simply call out the pose and see if they remember it. As one of my free choice activities, I let students draw and name their own poses, which I will add to my Mimic Me collection.
You can make your own version of this game, or grab the ready-to-go set of Mimic Me here! This set comes in both printable format, as well as full size slides to display on the projector!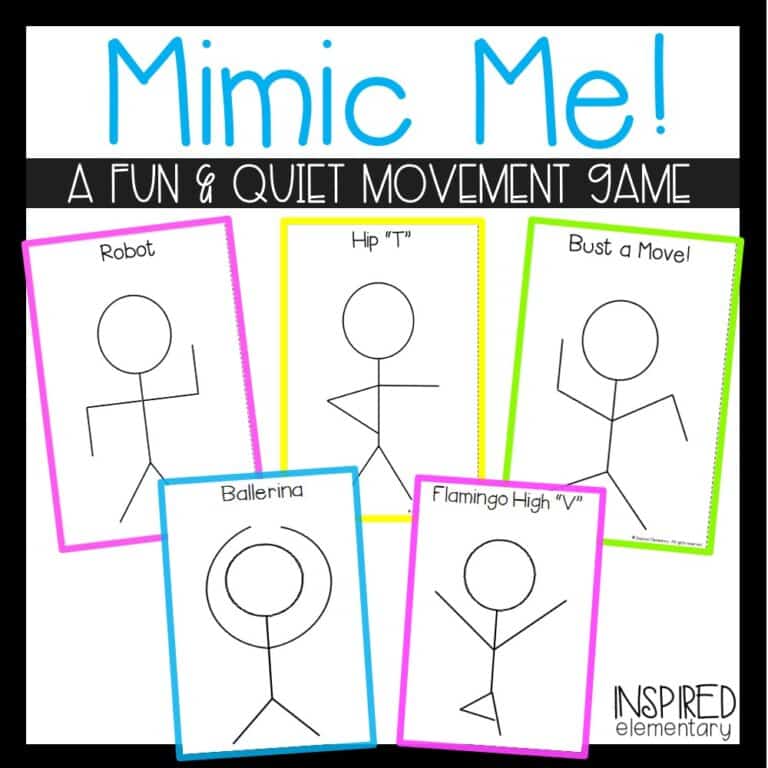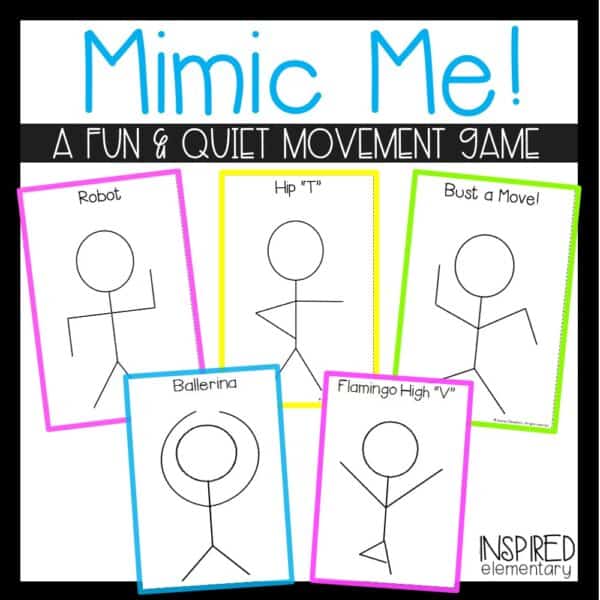 I would love for you to visit me over on Instagram and let me know some of your favorite movement activities!